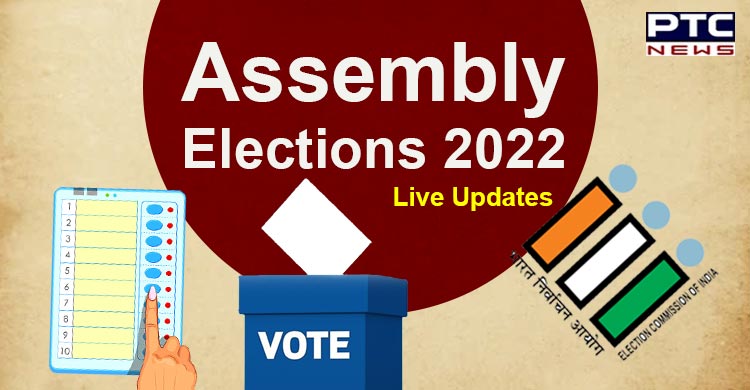 Assembly Elections 2022 Highlights: Elections in Uttar Pradesh, Punjab, Uttarakhand, Goa, and Manipur are slated to be held early in 2022. Prime Minister Narendra Modi laid the foundation stone of a sports university in Meerut and slammed the Opposition. On the other hand, Balwinder Singh Laddi rejoined the Congress party in Punjab ahead of the Assembly polls.

Addressing the rally, PM Narendra Modi had said that the previous governments had allowed criminals to play games. The Yogi Adityanath led UP Government has left no stone unturned to jail them, he said.
Also Read | This state now shuts schools, colleges amid Covid surge; offices to function with 50% staff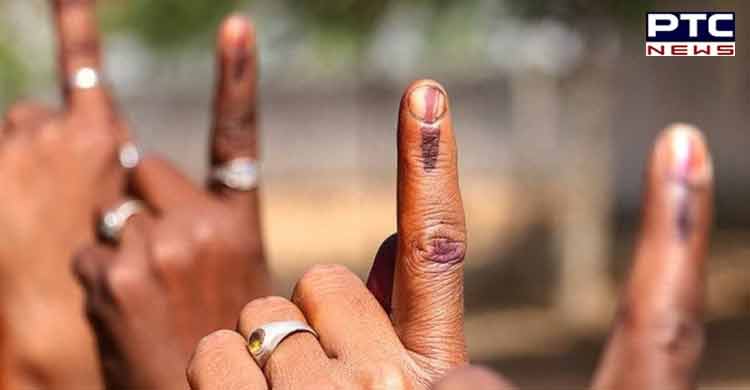 Meanwhile, AAP national convener Arvind Kejriwal on Sunday tore into the Yogi Adityanath-led government. He said that he only constructed crematoriums in the state and made "arrangements" to dispatch a large number of people.
Also Read | Covid-19 vaccination of children aged 15-18 years begins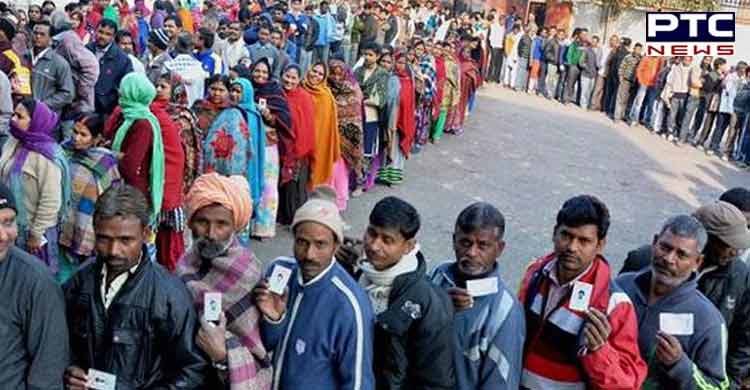 In Punjab, the political scenario is more interesting as the political leaders have been switching parties ahead of Assembly elections 2022.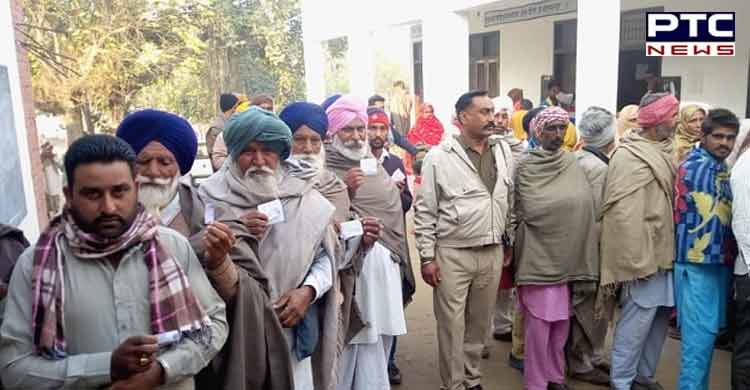 Uttar Pradesh, Punjab, Uttarakhand, Goa, and Manipur Assembly Elections 2022 Highlights:
15:45 pm | Punjab Congress will give Rs 5,000 and Rs 15,000 each to girl students on passing Class 5 & 10, respectively. We'll give Rs 20,000 to each girl student when she passes Class 12. To help girl students pursue higher studies, we'll give them computer tablets: Navjot Singh Sidhu
14:35 pm | BJP chief JP Nadda in Uttar Pradesh said that "Akhilesh Yadav Ji, you had withdrawn cases against 15 terrorists, but the court didn't allow it. Four of them were sentenced to death and others were given life imprisonment. Akhilesh Ji, this is your real face."
14:15 pm | AIMIM chief Asaduddin Owaisi said that "PM Modi got angry while meeting Meghalaya Governor Satyapal Malik as Malik talked about the death of over 500 farmers due to farm laws." "It proves PM doesn't want to hear the truth even from a governor, let alone public. He just wants praises," he added.
14:13 pm | "Punjab Congress chief Navjot Singh Sidhu is upset with me ever since I become the home minister. If Sidhu wants the home ministry, then I will put it at his feet in a minute," said Punjab Deputy CM & Home Minister Sukhjinder Singh Randhawa.
13:23 pm | ECI writes to chief secretaries of 5 poll-bound states to 'accelerate' Covid-19 vaccination; expresses concerns over the low percentage of first dose inoculation in Manipur, sources said.
12:18 pm | Bharatiya Janata Party Rajya Sabha MP Harnath Singh Yadav has urged the party national president, JP Nadda to field Uttar Pradesh Chief Minister Yogi Adityanath from "land of Lord Shri Krishna" Mathura assembly seat in the upcoming polls this year.
11:53 am | Uttar Pradesh CM Yogi Adityanath said that he was ready to contest the upcoming elections from wherever his party decides.
11:50 am | "BJP always had a link with alcohol mafia. Illegal alcohol was sold at many places by BJP. With CM Kejriwal's schemes stopped Rs 3500 crores of money from being stolen, so BJP is in pain," said Delhi Dy CM Manish Sisodia, on BJP's "chakka jam" against Delhi Govt's new excise policy.
11:45 am | Punjab Assembly elections 2022: Days after joining the Bharatiya Janata Party, Congress MLA Balwinder Singh Laddi on Monday rejoined the Congress party, sources said. Read more
11:30 am | Aam Aadmi Party (AAP) on Monday released its seventh list with five candidates for the upcoming Punjab Assembly Elections 2022. Read more
11:00 am | Updating the status of the file regarding regularization of the services of contractual employees in Punjab, Governor Banwarilal Purohit informed that information shared with the media by Chief Minister Charanjit Singh Channi on January 1 is "factually incorrect".
For full election coverage, latest news updates, click here.
-PTC News