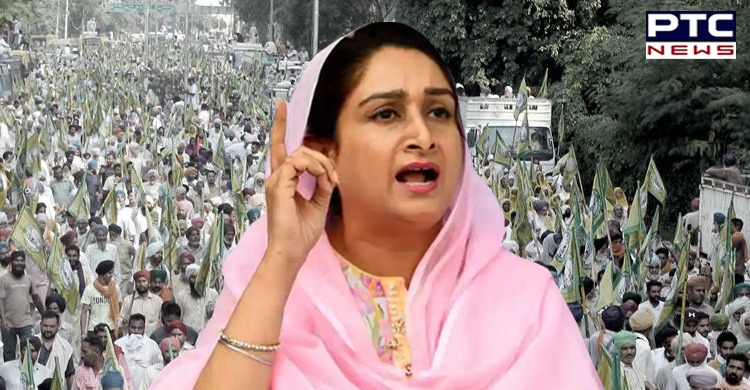 Punjab Bandh Chakka Jam: Former Union Minister of Food Processing, Harsimrat Kaur Badal, along with the Shiromani Akali Dal President Sukhbir Singh Badal joined the farmers protest in Lambi village on Friday.

While addressing the gathering at Lambi during Chakka Jam, Harsimrat Kaur Badal said that the fight has just started. She slammed the Congress government led by Captain Amarinder Singh for the situation that farmers were currently facing.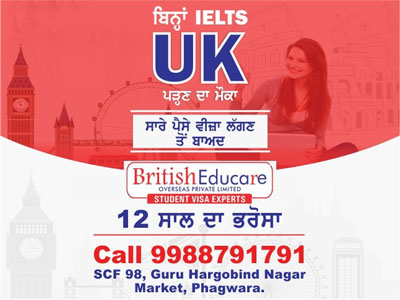 Referring to Farm Bills as "Kala-Kanoon", Harsimrat Kaur Badal said that Captain Amarinder Singh gave consent to the ordinances in August 2017.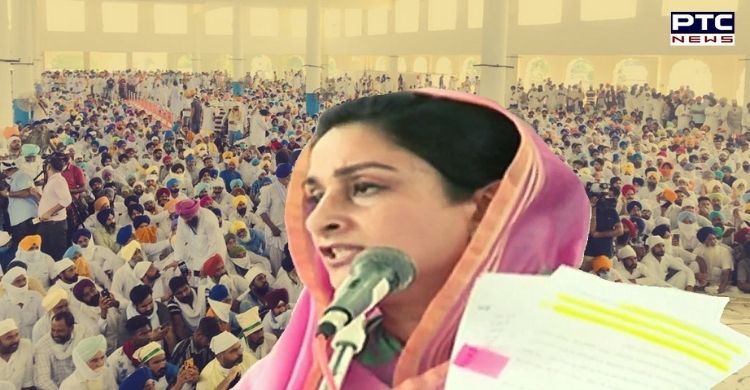 "I had sent an observation from my ministry that these bills are not in the farmers' interest. When I got to know that the Bills are going to be presented in the Parliament, I strongly opposed the Bills," she said.
Also Read | Punjab Chakka Jam: Sukhbir, Harsimrat use tractor to join farmers' protest
"When I got to know that Parliament is going to commence on September 14, three members of my family were in ICU. However, I rushed to the national capital and again asked them not to pass this bill."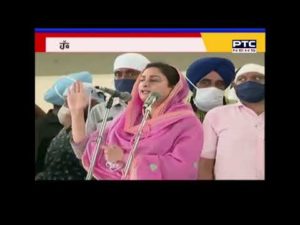 Harsimrat Kaur Badal said she was told that it was a matter of 20-30 days and after that everything would get back to normal. "I said, the anger will rise and we should not pass the Bill," she said.
Harimrat added that the opposition was saying that it was a drama. "I ask them to do a little drama at least. They escaped from voting in the Parliament as well. It was just Shiromani Akali Dal that opposed the Bill in Parliament," she said.
Also Read | Punjab Bandh: "I reject anti-farmer bills," says Captain Amarinder Singh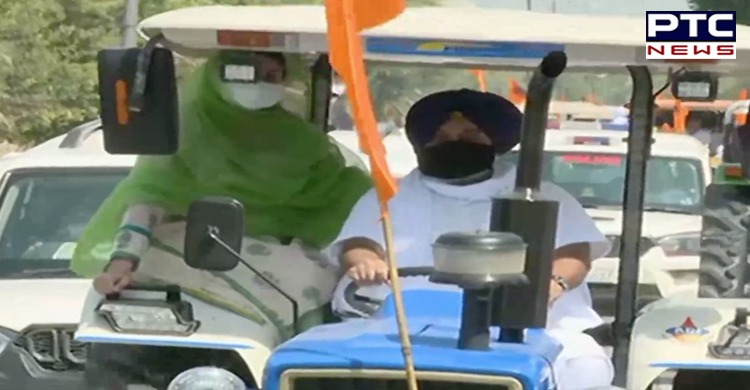 "I asked my sisters to come out of their houses and join the fight against the agriculture bills," she said, adding that we would go to Delhi, Chandigarh, or anywhere else if needed." Harsimrat Kaur also asked the youth to join the fight and said that it was time to stand for the elders who dedicated their life to us.
-PTC News