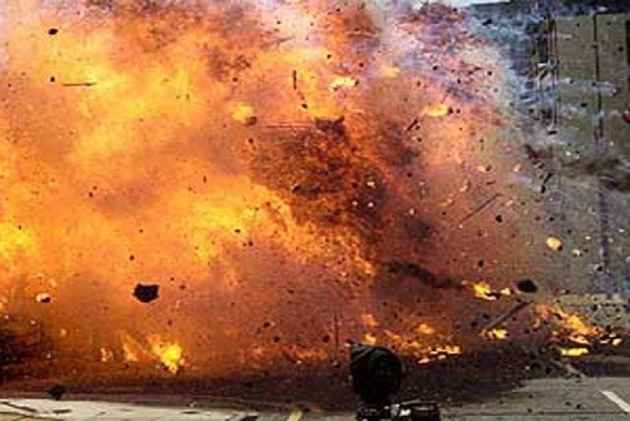 Blast at Satsang in village Adliwal in Ajnala: more than dozen injured
A high intensity  bombs exploded in the morning in a Satsang in Village Adliwal in Ajnala in Punjab's Amritsar district.As per police reports,Three people were killed and at least 10 others have been injured in a blast,on Sunday.
The blast occurred at congregation of the Nirankari Bhawan,a spiritual organisation, in Adliwal village.
Eyewitnesses said the explosions were triggered by two miscreants who flung the explosives into the Satsang at gunpoint.As per the reports,more than dozen persons who sustained fatal were rushed to various hospitals in Amritsar and are going under treatment.
News of the explosions spread panic in this northern town, and triggered memories of the 2015 attack on a police station in Pathankot. While police are yet to ascertain who is behind the attack and have started investigation in the matter.
-PTC News