Amid oxygen shortage in India, Prime Minister Narendra Modi on Saturday chaired a meeting to review steps taken to boost oxygen availability in the country. Now, the Basic customs duty and health cess would be waived off on oxygen and oxygen-related equipment.

PM Narendra Modi emphasized that there was an immediate need to augment the supply of medical-grade oxygen as well as equipment required for patient care both at home and in hospitals. Even as he stressed that all ministries and departments need to work in synergy to increase the availability of oxygen and medical supplies.
Also Read | Zydus gets DCGI approval for emergency use of Virafin in treating moderate COVID-19 cases
The Prime Minister was briefed that basic customs duty was exempted on Remdesivir and its API recently. It was suggested that the import of equipment related to providing oxygen to patients needs to be expedited.
Also Read | Coronavirus: India continues to record world's highest single-day Covid spike
In order to meet the rising demand amid oxygen shortage in India, it was decided to grant full exemption from Basic Customs Duty and health cess on import of the following items related to Oxygen and Oxygen related equipment for a period of three months with immediate effect.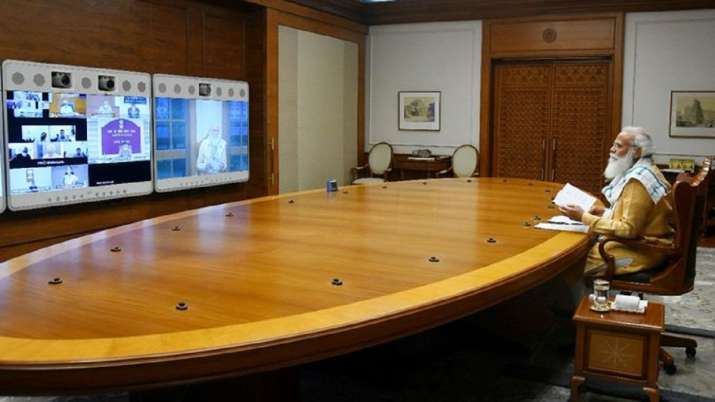 These are:
Medical grade Oxygen
Oxygen concentrator along with flow meter, regulator, connectors, and tubing
Vacuum Pressure Swing Absorption (VPSA) and Pressure Swing Absorption (PSA) oxygen plants, Cryogenic Oxygen Air Separation Units (ASUs) producing liquid/ gaseous oxygen
Oxygen Cannister
Oxygen Filling Systems
Oxygen Storage tanks, Oxygen cylinders including cryogenic cylinders and tanks
Oxygen Generators
ISO Containers for Shipping Oxygen
Cryogenic Road transport tanks for Oxygen
Parts of the above to be used for the manufacture of equipment for production, transportation, distribution, or storage of Oxygen
Any other device from which Oxygen can be generated
Ventilators (capable of functioning as high-flow devices) with nasal canula; Compressors including all accessories and tubing; humidifiers and Viral filters
High flow nasal canula device with all attachments
Helmets for use with non-invasive ventilation
Non-invasive ventilation oronasal masks for ICU ventilators
Non-invasive ventilation nasal masks for ICU ventilators
Even as Basic Customs Duty on import of Covid vaccines would also be exempted with immediate effect for a period of 3 months.
Click here to follow PTC News on Twitter
-PTC News