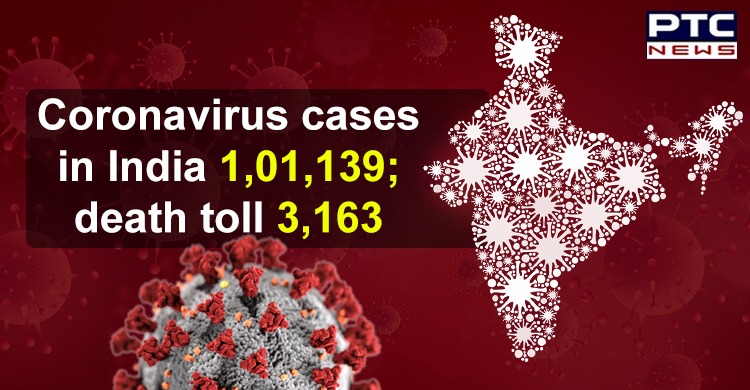 The total number of coronavirus (COVID 19) cases in India has crossed the one lakh mark after 4,970 new positive cases were reported in the last 24 hours, as of Tuesday morning. According to the Ministry of Health and Family Welfare, the death toll has increased to 3,163 after 134 new deaths were reported from the country in the last 24 hours.

The Health Ministry was quoted by news agency ANI as saying: "COVID-19 cases cross 1 lakh mark with a single-day jump of 4,970 cases and 134 deaths; total cases 1,01,139 and death toll 3,163."

According to the Ministry of Health and Family Welfare, the total number of coronavirus cases in the country reached 1,01,139. Out of the total number of confirmed cases, 39,174 have been cured and discharged so far.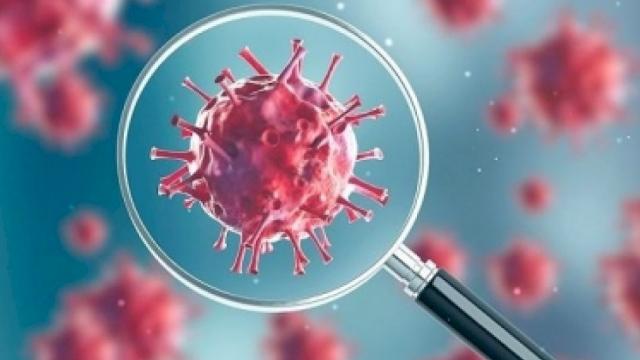 This comes two days after the nationwide lockdown was extended till May 31. Maharashtra remains the worst-affected state due to the coronavirus with over 35,058 cases, including 1,249 deaths, followed by Tamil Nadu at 11,760 and Gujarat 11,745.
Also Read | States/UTs can't dilute lockdown 4.0 guidelines: MHA
Among the countries reporting maximum number of coronavirus cases globally, India is the 11th most COVID-19 affected in the world. India's confirmed cases per lakh population are the lowest at 7.1, where the world average is 60. The corresponding rates in the US are 431, Russain Federation 195, the UK 361, Spain 494, Italy 372, Brazil 104, Germany 210, Turkey 180, France 209, Iran 145 and India 7.1.
-PTC News