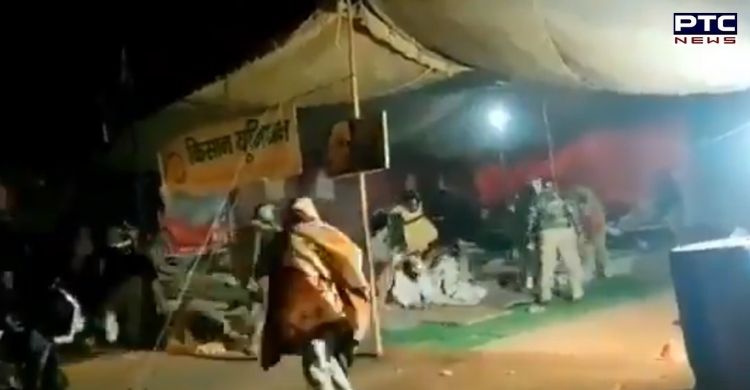 Amid farmers Protest, the Baghpat district administration on Wednesday night vacated protest site near Delhi-Sahranpur Highway after receiving a request from the National Highways Authority of India (NHAI).

As per NHAI, the development took place to complete pending contruction work.
Also Read | FACT! Real farmers refused to put any other flag on Red Fort [VIDEO]
Meanwhile, Baghpat Additional Magistrate Amit Kumar was quoted by news agency ANI as saying: "NHAI had written to us because their work was getting obstructed due to protests."

"We came here to get the protest site vacated while the protestors including few elderly people left the site peacefully," he said after Baghpat district administration vacated protest site.
Also Read | Farmers Protest: Delhi Police detains 200 protestors, FIR against Yogendra Yadav and 8 leaders
He further said that no force was used to remove the protestors and that the elderly people including mentally unspound person were sent to their homes.
Meanwhile, Congress convener Saral Patel took to Twitter and shared a video. He wrote: "Police has unleashed brutal indiscriminate lathicharge on protesting farmers at Baghpat, Delhi-Sahranpur Highway. Farmer leaders on site arrested and taken to undisclosed location."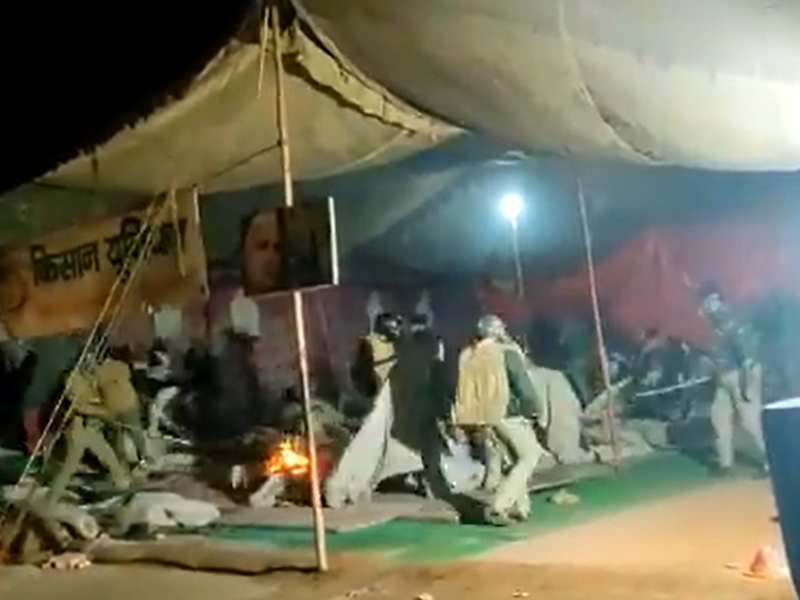 He added that "Lights have been cut-off at Delhi's Gazipur Border, Protesting farmers anticipate imminent police crackdown. Similar reports coming from other borders too. (Singhu, Tikri etc)"
This comes days after violence during tractor march in Delhi on Republic Day. Likewise, security tightened at Tikri Border where farmers are protesting against Farm Laws 2020.
Click here for latest updates on Education. 
-PTC News