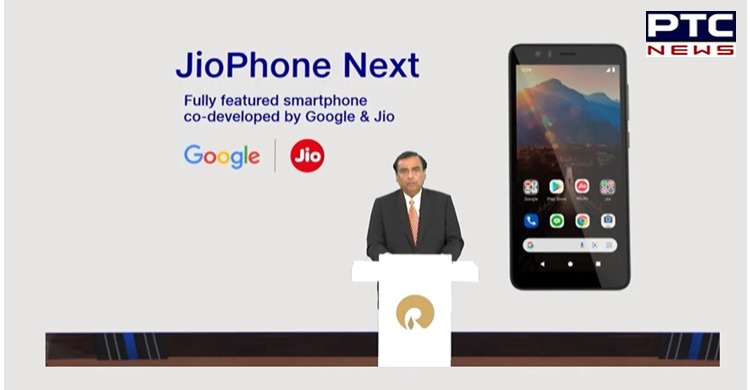 Reliance Industries Chairman Mukesh Ambani on Thursday announced that Google and Jio teams have jointly developed a truly breakthrough smartphone 'JioPhone Next'.

He said that 'JioPhone Next' is a fully featured smartphone supporting the entire suite of applications from both Google and Jio.
Also Read | Moody's slashes India growth forecast for 2021 to 9.6 percent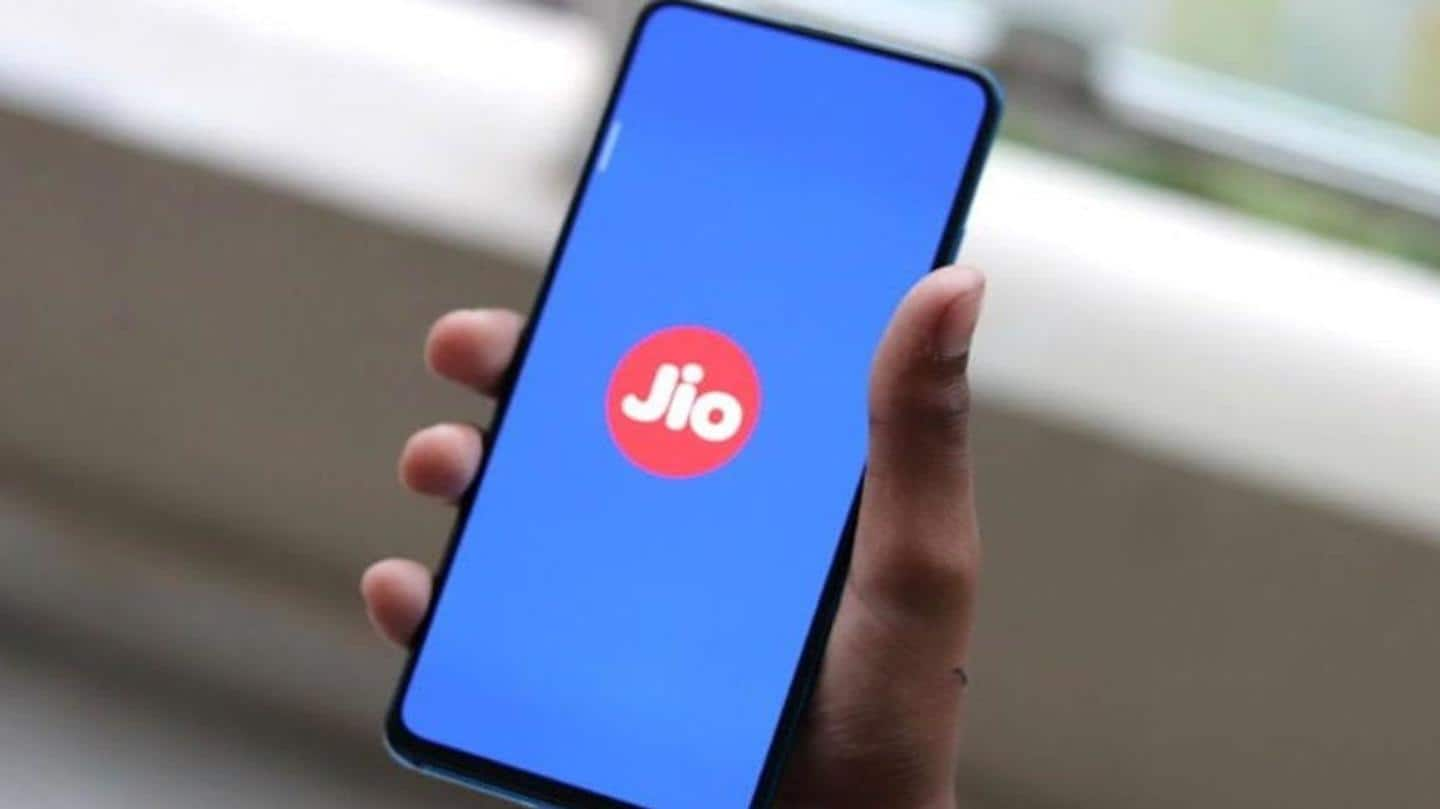 Mukesh Ambani said that JioPhone Next is powered by an optimized version of Android OS jointly developed by Jio and Google. It is ultra-affordable and packs cutting-edge features. It will be available in market from Ganesh Chaturthi, September 10.
Also Read | Kangana Ranaut sparks new row, urges India's name to be changed to 'Bharat'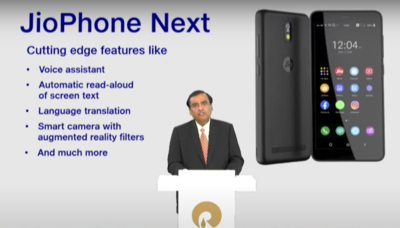 He further said that Jio is uniquely positioned to quickly and seamlessly upgrade to 5G. "To develop 5G ecosystem, we are working with global partners to develop a range of 5G devices," he said, adding that Jio is not just working to make India 2G-mukt, but also 5G-yukt.
"JioFiber has acquired over 2 million new premises over past year," he said. With a cumulative base of 3 million active home and business users, JioFiber has become the largest and the fastest-growing fixed broadband operator in India, he added.
Furthermore, he welcomed Yasir Al-Rumayyan, Chairman of Saudi Aramco and Governor of PIF, who joined the Board of Reliance Industries as Independent Director. His joining our Board is also the beginning of internationalisation of Reliance, Ambani said.
He said that "we launched Jio, in 2016, with the aim of bridging Digital Divide in India. "Now, in 2021, we are launching our new energy business with the aim of bridging the green energy divide in India and globally."
Click here to follow PTC News on Twitter
-PTC News