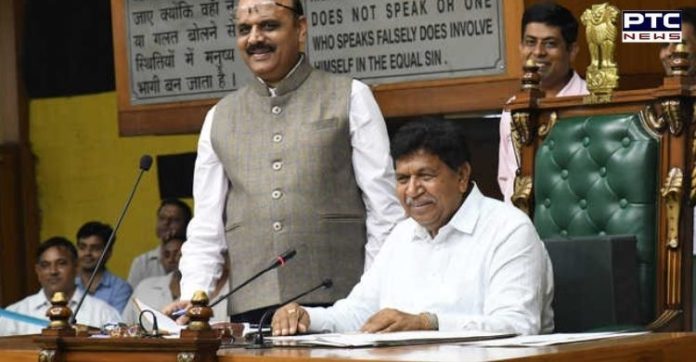 Haryana Vidhan Sabha Speaker, Gian Chand Gupta has tested positive for coronavirus. Earlier, his nephew Amit Gupta was reported to be COVID-19 positive.

He has been attending a lot of meeting lately, His PA is also said to be tested positive.
In new developments, 330 workers have been tested for COVID-19, out of which 6 workers of Vidhan Sabha have tested positive.

Also Read | COVID test mandatory for those attending Vidhan Sabha session
He shared the news on twitter stating, "कल मैंने अपना covid-19 टेस्ट करवाया था और रिपोर्ट पॉजिटिव आई है। मेरी तबीयत ठीक है परन्तु डॉक्टर्स की सलाह पर होम क्वारंटाइन हो रहा हूँ। मेरा अनुरोध है कि आप में से जो भी लोग गत कुछ दिनों में मेरे संपर्क में आयें हैं, कृपया स्वयं को आइसोलेट कर अपनी जाँच करवाएं।"
A few days back, Punjab Vidhan Sabha had issued a notice to everyone attending Vidhan Sabha sessions, including the journalists, to enter only after getting themselves tested for coronavirus.
-PTC News