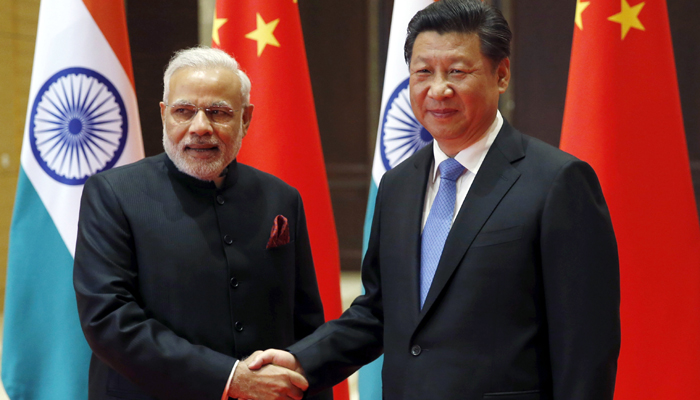 On diplomatic talks, China and India have agreed to end a lengthy stand-off at the Sikkim border that began in June, said the government today.
It was one of the worst in decades, with 300 soldiers from both sides confronting each other on the Doklam plateau in Eastern Himalayas.
"On this basis, expeditious disengagement of border personnel at the face-off site at Doklam has been agreed to and is on-going," said the Foreign Ministry.
Prime Minister Narendra Modi will be visiting China in a few weeks for a summit of the BRICS group of nations.
"In recent weeks, India and China maintained diplomatic communication in respect of incident at Doklam. We were able to express our views and convey our concerns and interests," the MEA said in a statement.
India wants to come in terms with diplomatic channels to resolve the tension instead of baiting and having aggressive arguments by China. India had also urged that both sides withdraw troops and therefore engage in dialogue, while Beijing insisted on the unilateral pulling out of India's soldiers.
In June, Indian soldiers crossed the Sikkim border to stop China from constructing a road on the Doklam Plateau, the disputed territory for Chin and Bhutan.
PM Modi had also stressed that it had forewarned China that the road would be seen as a serious security concern because of the access it opens up to the narrow sliver of land called the "Chicken's Neck" that links India to its northeastern states.
China retorted that it had every right to build a road in a region that is part of its territory.
On Aug 4, China demanded Indian troops to withdraw immediately. China's Foreign Ministry said India must "immediately withdraw troops" from Donglang in Beijing, if it cherishes peace.
Chinese and Indian soldiers clashed at the Pangong Lake in Ladakh by stone pelting in the Western Himalayas.