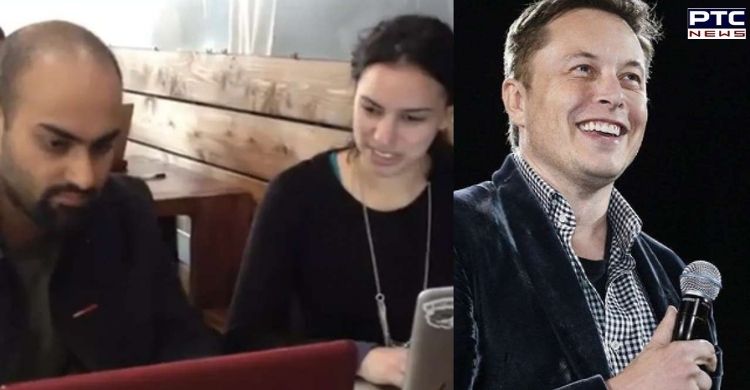 Revelation Elon Musk: A man named Maneesh Sethi, who is an Indian-American entrepreneur and founder of wearable device company Pavlok, had once hired a woman named Kara to slap him every time he opened social media platform Facebook. The woman was hired through US classified advertisements website Craigslist.

Maneesh Sethi, in order to increase his productivity, went to Craigslist in 2012 to look for a person who would be willing to slap him every time he logged into Facebook when he should supposed to be working.
Also read | Punjabi made compulsory for all students from Classes I to 10 in Punjab
How it went viral
This happened way back in 2012, but his peculiar idea has gone viral on Internet after nine years. Recently, a photo of Indian-American Sethi being slapped for opening Facebook, resurfaced on Twitter and was noticed by Elon Musk, Tesla CEO. He commented on the picture with two fire emojis.
The story of Maneesh Sethi, the computer programmer who hired a woman to slap him in the face every time he used Facebook, resulting in massive productivity increase [read more: https://t.co/Q5fKjYtFSo] pic.twitter.com/d8pnt3Jd8k

— Massimo (@Rainmaker1973) November 10, 2021
Maneesh Sethi's work productivity increased to 98%
He used this method to get rid of Facebook addiction. Kara slapped him every time he opened Facebook. Way back in 2012, Sethi had said that his work productivity was only 35-40 per cent before hiring Kara. However, it increased to 98 per cent when Kara started slapping him for using Facebook.
Also read | Gurpurb: 1,500 pilgrims from India to visit Pakistan gurdwaras from November 17 to 26
"My average productivity runs around 35-40% on most days. When Kara sat next to me, my productivity skyrocketed to 98%," Sethi had added in one of his social media posts.
Woman got $8 an hour 
The pay for the job was $8 an hour and only required the person to be sitting next to Sethi at a café or his home and watching his screen to make sure he isn't using Facebook.
-PTC News