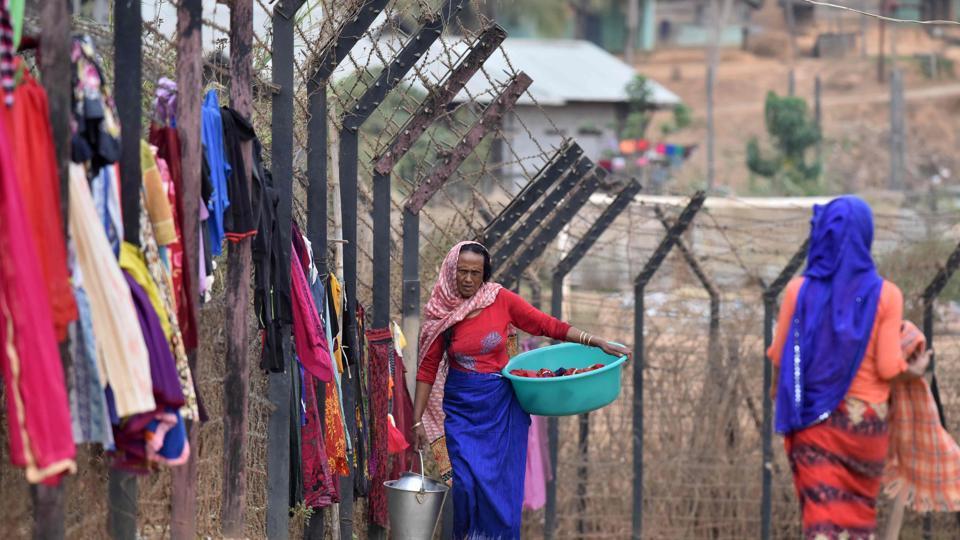 Imphal, Jan 11- Two attempts by some villagers of Myanmar to erect fences along the Manipur border were thwarted by security forces, a top official said ON Thursday.
Director General of Manipur Police L M Khaute said additional guards were deployed at the 'no man's land' near the Moreh border post in Manipur after the incidents.
Khaute said the villagers first came a few days back and tried to erect fences but alert security personnel foiled their attempt.
"They came again this morning and we stopped them again. We have heightened the vigil and deployed additional forces. Assam Rifles personnel are also keeping strict vigil," Khaute said.
Sources said the matter came to light after locals living in the border town of Moreh noticed that some Myanmarese on the other side of the frontier were trying to raise bamboo fences on the 'no man's land', located 100 metres south of Moreh police station.
The Myanmarese authorities were informed and they cooperated with the Indian security forces, the sources said.
Manipur shares a 398 km border with Myanmar, most of which is porous. The total length of the Indo-Mynamar border is 1,643 km. PTI