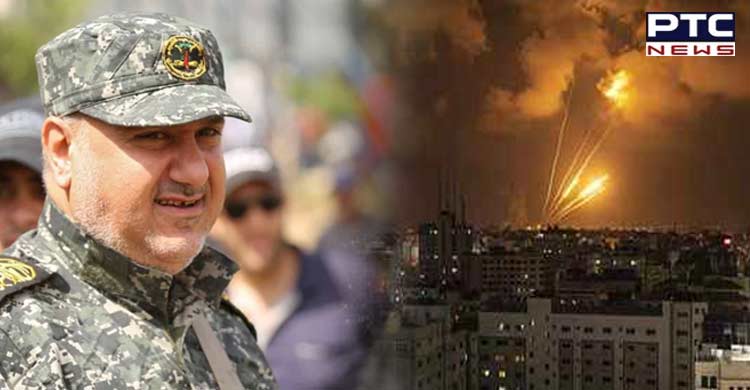 Tel Aviv (Israel), August 7: Israeli airstrike on Saturday night killed a high-ranking commander of the Islamic Jihad Khaled Mansour in the Gaza Strip, militant group's armed wing Al-Quds Brigades revealed.

Al-Quds Brigades on Sunday announced that its second-ranking commander in southern Gaza, Khaled Mansour, was killed in an Israeli airstrike in the city of Rafah on late Saturday.
Earlier on Friday, the Israel Defense Forces (IDF) stated that a senior Islamic Jihad commander in northern Gaza, Tayseer Jabari, was killed in an Israeli airstrike that day.
The IDF on Friday initiated an operation dubbed Breaking Dawn against the Palestinian movement of Islamic Jihad in the Gaza Strip. Ziyad Nakhalah, the leader of Islamic Jihad, threatened to retaliate by launching a missile attack on Tel Aviv after Jabari was killed in an Israeli strike.
Also Read | Delhi: NIA arrests man with ISIS links from Batla House
Following this, the Israeli army has been repelling missile attacks and launching new attacks on the Gaza Strip.
The airstrikes against the Gaza Strip carried out by Israel as part of its operation Breaking Dawn resulted in at least 24 fatalities and 203 injuries, according to the health ministry of the Palestinian enclave on Saturday.
Also Read | SC rules in favour to include unmarried women under abortion law
-PTC News