Holi 2023: India is a diverse land of cultures and traditions where the festival of colours, Holi, which is already knocking on our doors, is celebrated with jubilation and festive cheer all across the nation.
As all Holi enthusiasts have started their preparations for celebrating the festival, in 2023, it falls on March 8. The festival begins on the evening of Purnima (full moon day) in the month of Falgun.
Also Read: Viral Video: Punjabi tourists creates ruckus at Gurdwara Sahib Manikaran in HP
Holi is also celebrated as a 'spring festival' in different parts of India. With one of the most vibrant festivals in India fast approaching, an atmosphere of excitement can be perceived all around.
Water, colour, and balloons are integral ingredients of this celebration but however over the years, people have become more aware of the environment surrounding them. Playing 'eco-friendly' Holi has become the norm for the last few.
Tips to celebrate an eco-friendly and safe Holi:
Avoid wastage of water
Water conservation is the need of the hour. There is water shortage and scarcity in many places. Play a dry Holi without wasting water. You can avoid the use of Pichkaris to spray water on others.
Make your own colors
You can make natural colors at home using ingredients such as turmeric, henna, beetroot, spinach, and other fruits and vegetables. You can also buy natural color powders from eco-friendly stores.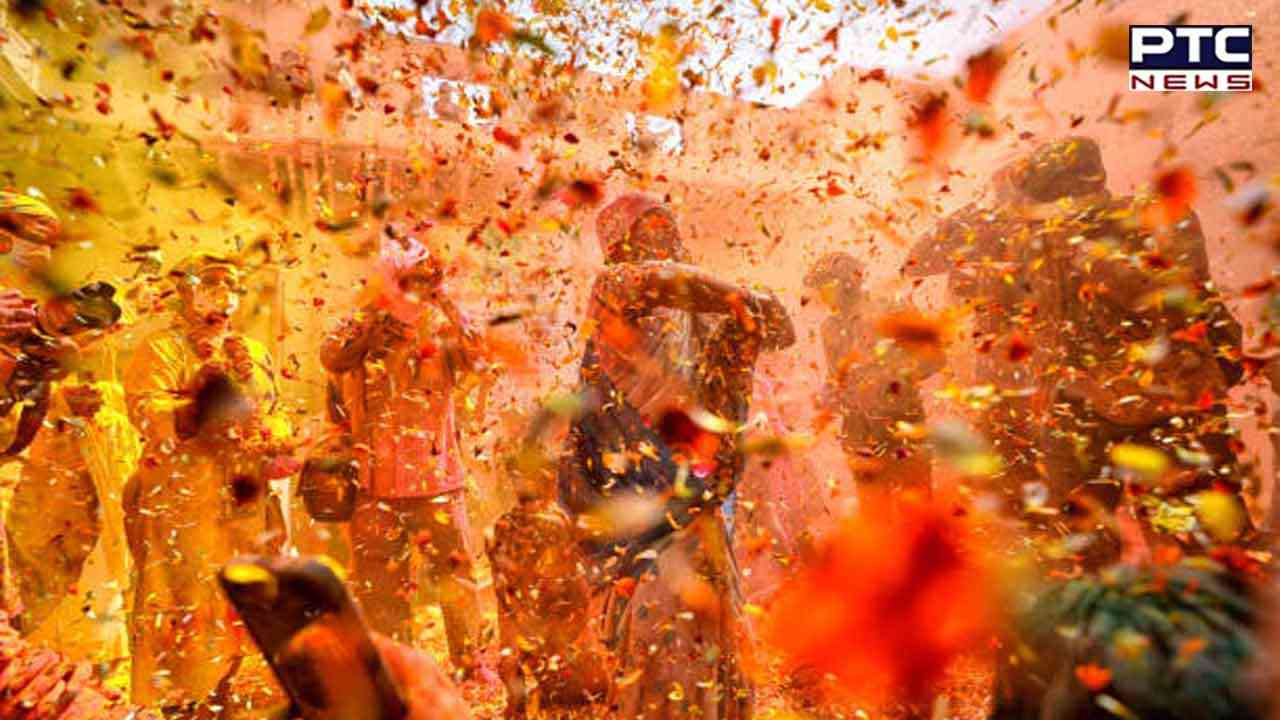 Holi with Flowers

Did you know that decomposed flowers act as a great organic fertilizer for the soil? Instead of polluting the environment, play a gentle Holi using scented flowers. Instead of troubling friends and forcibly playing with them, the use of flowers is calming and has a soothing effect on the mind.
Opt for eco-friendly products
Use eco-friendly products such as biodegradable plates, cups, and utensils. Also, avoid using plastic bags or balloons and opt for reusable bags or biodegradable bags.
Protect animals
Applying colours to animals and spraying water on them is not at all required. We should love animals; so have an animal-friendly Holi celebration.
Also Read: Pakistani drone spotted in Punjab, returns after BSF opens fire
Avoid using water balloons
Water balloons are a major source of pollution and can harm the environment. Instead, use eco-friendly alternatives such as flower petals, eco-friendly confetti, or even colored powder.
- With inputs from agencies