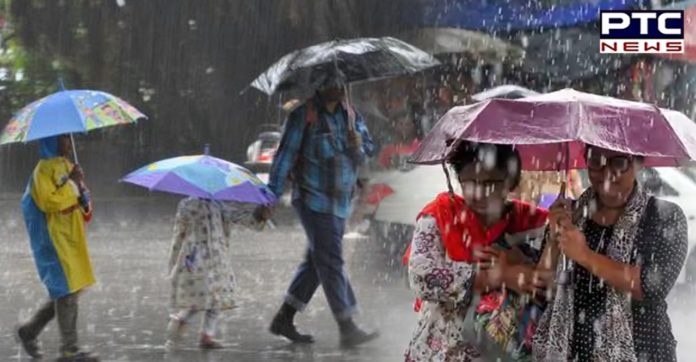 Punjab and Haryana Monsoon 2021: The Southwest monsoon will arrive in north India including Punjab, Haryana, and Delhi by June 14-15, said the Indian Meteorological Department on Saturday.

Giving an update about monsoon 2021, a senior scientist of the Indian Meteorological Department, RK Jenamani, said that southwest monsoon in North India including Punjab, Haryana, Delhi, Southwest monsoon will arrive by June 14-15.
Also Read | PM Narendra Modi announces centralized vaccine drive; Centre will procure all coronavirus vaccines
It has already advanced into the remaining parts of Northwest Bay of Bengal, Odisha, West Bengal, Jharkhand, and Bihar on Saturday, he said, adding that it will cover Uttar Pradesh and Madhya Pradesh on Sunday.
Also Read | SAD to prepare Election Manifesto for 2022 polls by end of October 2021: Sukhbir Singh Badal
Meanwhile, heavy rain continues to lash Mumbai as the waterlogging was witnessed on several streets while traffic was affected.
The Regional Meteorological Center, Mumbai, said that 'moderate to heavy rainfall is likely to occur in Mumbai and suburbs with 'possibility of very heavy rainfall at a few places during 48 hours.
The India Meteorological Department (IMD) has also issued an orange alert for Mumbai as it predicted heavy rainfall along with tidal waves on June 13-14.
Also, BMC departments like BEST, Education department, and Health department, etc have been asked to remain on stand by.
Click here to follow PTC News on Twitter
-PTC News