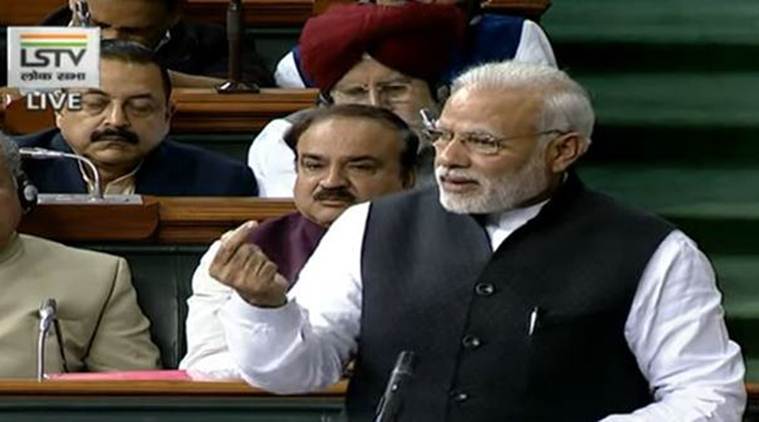 Prime Minister Narendra Modi attacked Congress in the Lok Sabha today, during his address in reply to Motion of Thanks to the President's address.
Prime Minister Narendra Modi in the Parliament said, 'What started from Independence has now become the only thing that Congress does - defend one family.'
"How did the Congress act in Kerala, how did they treat the Akali Dal in Punjab, how did they behave in Tamil Nadu? Why did Congress dismiss so many state governments at their will. This is no commitment to democracy," Modi said in Lok Sabha.
Opposition leaders raise loud slogans of 'jhutha bhashan bandh karo', 'jhuthe ashwasan bandh karo' as PM Modi continues his address in the Lok Sabha.
In reply to the slogans, Modi said, "I wish the opposition had the courage to listen to silently."
"I see that whenever we are criticised by select opposition parties, substance is lacking. They go back to saying - 'when we were in power'. This is the same party that divided India. Had the Congress worked properly, the country would have been much better," says PM Modi.
If Sardar Vallabhbhai Patel would have been the first prime minister of the country, entire Kashmir would have been ours, PM Modi added.
-PTC News