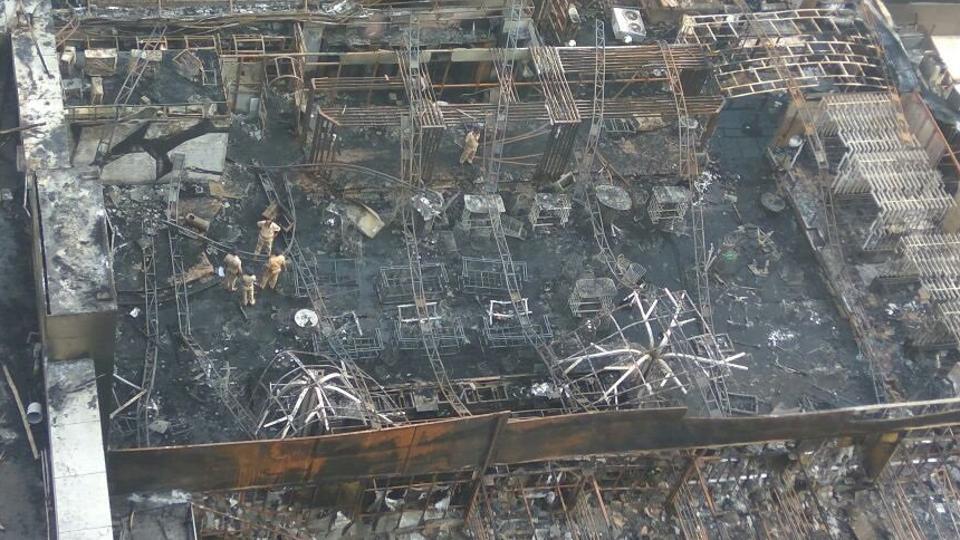 Two managers of a Mumbai pub have been arrested, police said on Monday. The pub witnessed a major fire break out that killed 14 people on 29th December.
55 people were injured in the fire that engulfed a four-storey building in the thriving Kamala Mills complex, raising concerns over fire-safety norms in Mumbai's commercial hubs. The tragedy led the civic body to launch a demolition drive against illegal structures in the city.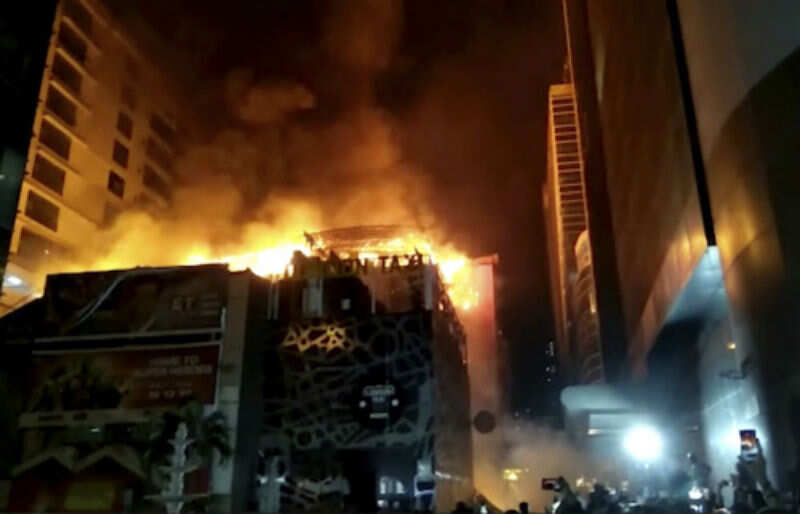 Officials say the fire spread quickly because of bamboo and other flammable material on the rooftops of restrobar 1Above and the adjacent Mojo Bistro. Both restaurants had been served three notices each for safety violations in recent months.
Kevin Bava, 35, and Lisbon Lopez, 34, have been arrested as they were present at 1Above when the fire broke out. They were called for questioning on Sunday night and arrested later.
While brothers Kripesh and Jigar Sanghvi and their partner, Abhijit Mankar, who run 1Above, are still on the run.
Officials have questioned their relatives but yet to make any conclusions. The Sanghvis and Mankar too were at the restaurant when the fire broke out.
Mojo Bistro and 1Above had made extensive alterations to the structure of the building, and illegally occupied the large balcony area of the top floor, officials say.
-PTC News