Chandrayaan 3 mission: The Indian Space Research Organisation (ISRO) on Saturday unveiled a video depicting the Pragyan rover's movement at Shiv Shakti Point, where the Vikram lander had touched down on the lunar surface.
Taking to social media platform X, formerly called Twitter, ISRO said, "Pragyan rover roams around Shiv Shakti Point in pursuit of lunar secrets at the South Pole!"
This development follows shortly after Prime Minister Narendra Modi declared that the landing location of the Vikram lander on the moon's surface would be designated as the 'Shiv Shakti' point. Additionally, he proclaimed that August 23, the day the Chandrayaan-3 mission achieved success, would be recognised as National Space Day.
A visibly emotional PM Modi addressed scientists at the Indian Space Research organisation's command centre in Bengaluru, who were involved in the Chandrayaan-3 mission and lauded them for their efforts.
"On August 23rd, India hoisted the flag on the Moon. From now onwards, that day will be known as National Space Day in India", said PM Modi. 
"Today, I am very feeling a new kind of happiness among you," a beaming PM added.
"Such kind of happiness... these are very rare occasions when the whole body and soul is drenched in happiness," PM Modi said while addressing the scientists at ISRO's Telemetry Tracking and Command Network Mission Control Complex in Bengaluru.
He said the scientists had taken the Make In India initiative to the Moon, referring to the boost to indigenous productions due to Chandrayaan 3's success.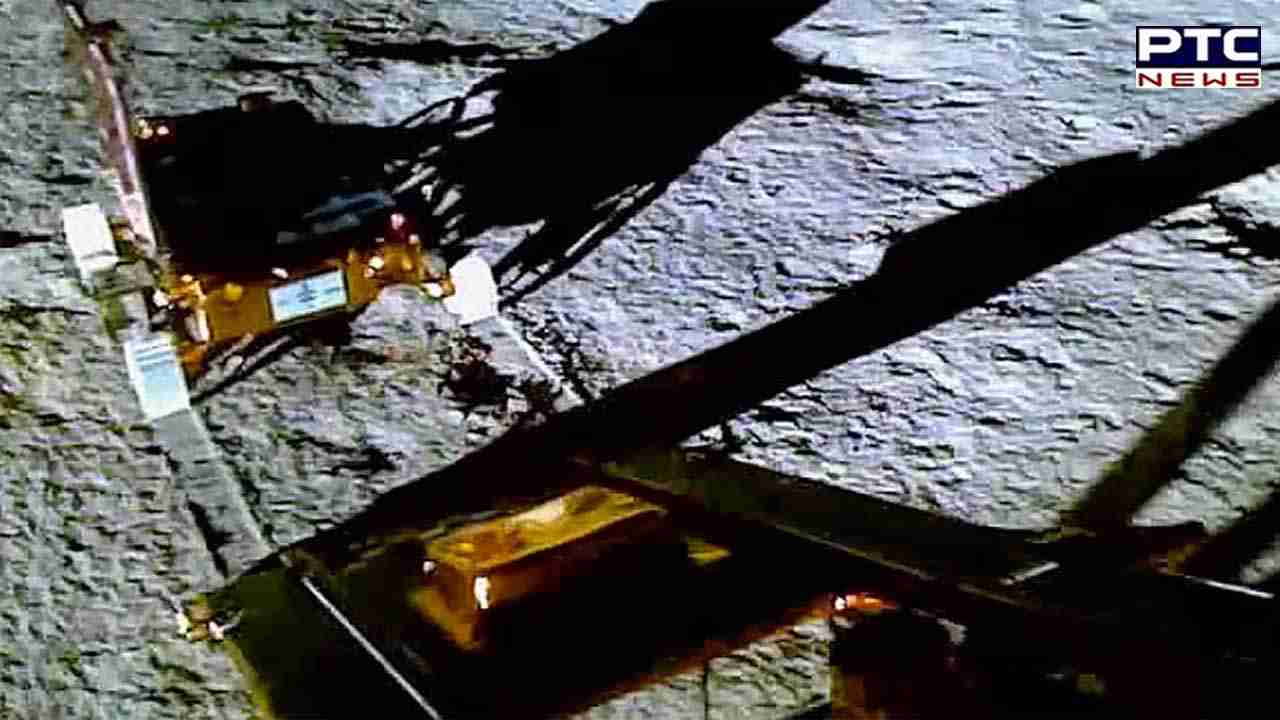 PM Modi said he was on a two-nation visit to South Africa and Greece but his mind was completely with the scientists.
The PM said he wanted to salute the scientists as soon as possible. "I could not stop myself as I was not in the country, but I decided to visit Bengaluru first and meet our scientists right after visiting India," he said as the scientists cheered and broke into applause.
"...I can see before my eyes every second of that day of August 23..." PM Modi said recalling the final 15 challenging minutes of the Chandrayaan-3.
"I salute your dedication. I salute your patience. I salute your hard work. I salute your inspiration," said PM Modi as he turned emotional.
The PM was accorded a warm reception as he arrived at the ISRO headquarters this morning. He met the team of scientists involved in the country's third lunar mission — Chandrayaan-3 and enveloped ISRO chief Somanath in a hug.
Locals with posters and the national flag had gathered on the streets outside the airport to welcome PM Narendra Modi. Upon landing at the HAL airport in Bengaluru, he greeted people gathered and raised the slogan 'Jai Vigyan Jai Anusandhan' outside the airport.
India entered record books as the first country to successfully place a lander on the unexplored lunar South Pole on Wednesday evening. 
- ANI