Ayodhya (Uttar Pradesh), November 11: Ayodhya, the sacred city in Uttar Pradesh, is poised to host a spectacular Deepotsav on the eve of Diwali, promising a breathtaking display of over 24 lakh diyas across 51 ghats. As the city prepares to be adorned with the warm glow of earthen lamps, the iconic Shri Ram Janmabhoomi Path is undergoing meticulous decoration with an array of vibrant flowers, enhancing the enchanting ambiance of Deepotsav.
This grand celebration is not merely a local affair; it's set to make history. The Uttar Pradesh government, in its ambitious endeavor, plans to set a Guinness World Record by decking the city with an impressive 24 lakh earthen lamps. The colossal effort to create a visual masterpiece highlights the state's commitment to showcasing Ayodhya's cultural richness and festive spirit on a global stage.
Adding to the diverse tapestry of attendees, individuals from various corners, including tribal communities from the Pakur district of Jharkhand, will bear witness to this grand spectacle. Among them are 48 tribal members who have journeyed from the mountainous regions, arriving barefoot in Ayodhya to partake in the grand Deepotsav. The Jharkhand Pradesh Shri Ram Janaki Charitable Service Trust has played a pivotal role in orchestrating their participation in this monumental Deep Utsav.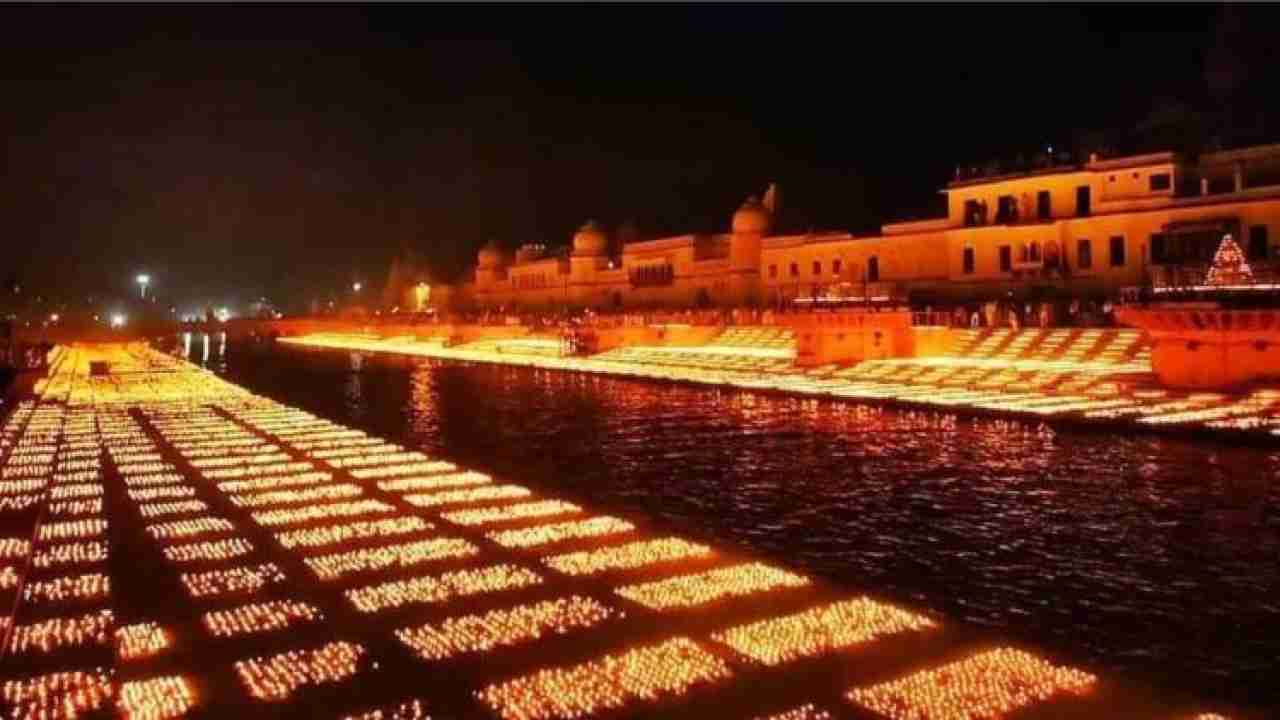 Their involvement brings a unique cultural flavour to the festivities, and tomorrow, against the backdrop of traditional attire, they will have the honour of lighting a lamp in the presence of Uttar Pradesh Chief Minister Yogi Adityanath. This historic moment not only marks their inaugural visit to Ayodhya, but also underscores the power of cultural exchange and communal celebration.
This event is a testament to Ayodhya's significance as a cultural and spiritual hub, where communities converge to celebrate the triumph of light over darkness. The communal spirit embodied in the grand Deepotsav transcends geographical boundaries, making Ayodhya a beacon of unity and festive joy. As preparations unfold for this record-setting event, Ayodhya stands ready to embrace the world with its luminous celebration on the eve of Diwali.
- ANI
Join Whatsapp Channel