Karnataka Bandh: Karnataka, known as the Land of Sandalwood comes to a standstill as the state is witnessing massive protests after Cauvery Regulatory Committee (CWRC) has ordered to release of 3000 cusecs of water to Tamil Nadu. Many protestors are raising slogans that Cauvery river belongs to them. 
Also Read: Punjab Rail Roko Protest | Farmers continue to sit on railway tracks; more than 100 train services of Punjab & Haryana hit, check full list

A group of the Karnataka Rakshana Vedike (KRV) activists on Thursday held a massive protest in Bengaluru against the state MPs and Siddaramaiah Government over the Cauvery River water issue.The KRV activists shouted slogans of "Cauvery Is Ours" as they protested against the release of the river water to Tamil Nadu.
KRV Women's Wing President Ashwini Gowda said that this is the time for all Kannadigas to come together and demanded that the state-elected MPs should come up and speak up on the matter and stand for the people of Karnataka or resign from the post.
Amid a row over Cauvery River water sharing raging between Tamil Nadu and Karnataka, members of Karnataka Rakshana Vedike Swabhimani Sene on Thursday interrupted a press conference being held by actor Siddharth for his film and demanded him to leave the venue.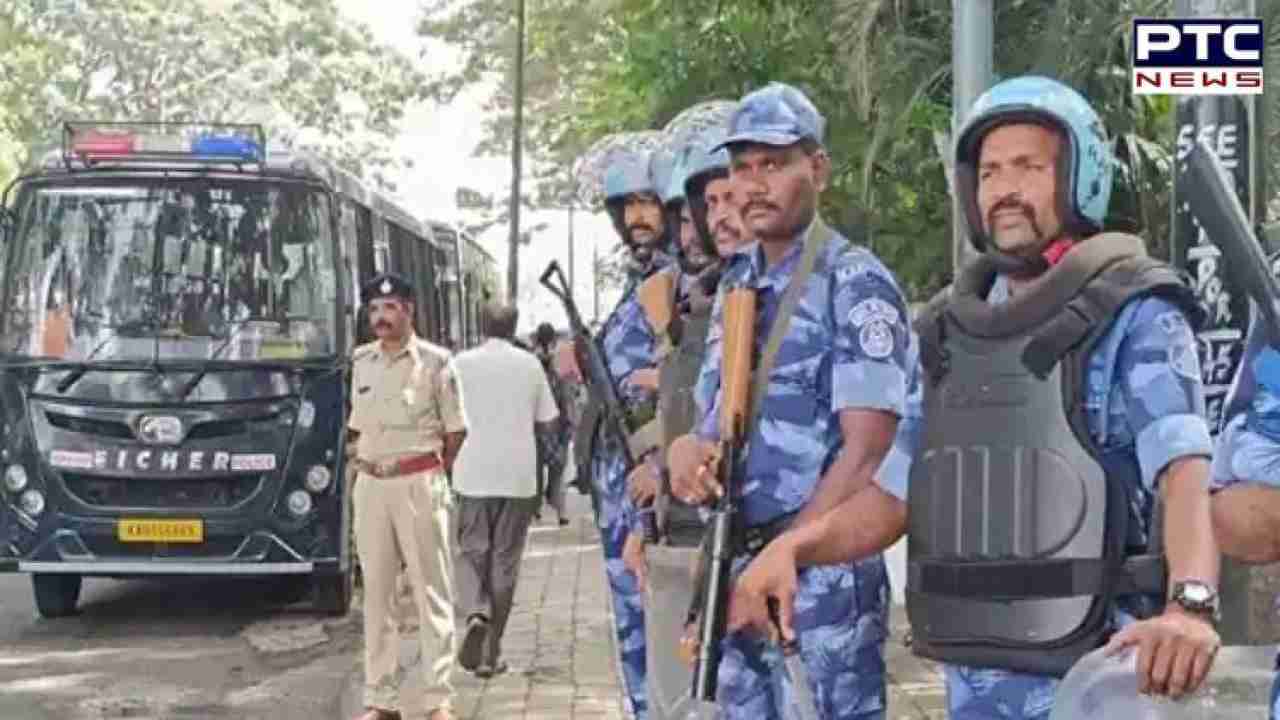 As pro-Kannada and farmers' organisations have called for a 'Karnataka Bandh' on Friday to protest the release of Cauvery river water to neighbouring Tamil Nadu, several sectors of the state has been hit. From educational institutions to metro stations and commercial markets shops have completely shut down. 
All about Karnataka Bandh in 10 Points 
1. All schools and colleges will remain closed in Mandya and Bengaluru in view of 'Karnataka Bandh' being called by various farmer organizations over the Cauvery water row issue. 
2. The bandh will be in effect from 6 am to 6 pm and Section 144 has been imposed in Mandya district in view of the bandh called by pro-Kannada organisations, farmer unions and several other organisations regarding Cauvery water issue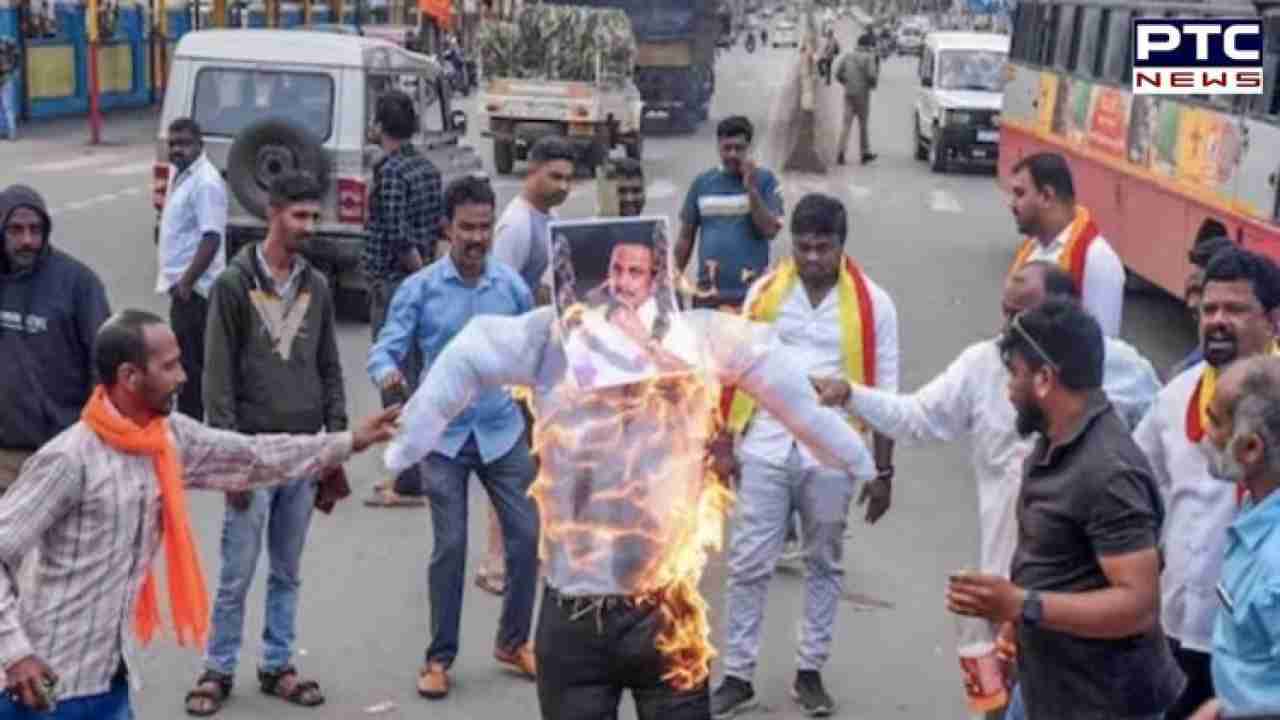 3. Bengaluru police detained members of pro-Kannada organisations protesting over the Cauvery river water dispute near Attibele in Karnataka.
4. Transport services also disrupted as around 400 plus buses from various districts in Tamil Nadu are stranded in Hosur as police have prevented them from moving ahead. 
5. Farmer unions and pro-Kannada organisations have called for a Karnataka Bandh today after the Cauvery Regulatory Committee (CWRC) ordered to release of 3000 cusecs of water to Tamil Nadu.
6. Following the protests and Bandh call, less number of passengers were seen at metro stations.
7. In the commerical area of Cubbonpet and Cottonpete commercial markets shops have completely shut down in support of the Cauvery agitation. Pro Kannada activists were also detained at the KIAL airport after some of them attempted to stop vehicles near the airport entrance. 
8. 44 flights scheduled to take off and land at Bengaluru's Kempegowda International Airport on Friday morning have been canceled, with 22 arriving and 22 leaving.
Also Read: SAD leader and former sarpanch Surjit Singh Ankhi shot dead in Punjab's Hoshiarpur

9. More than 1,900 associations are supporting Cauvery Row protest. All the non-essential shops in the state will be shut and only essential and emergency services are operational.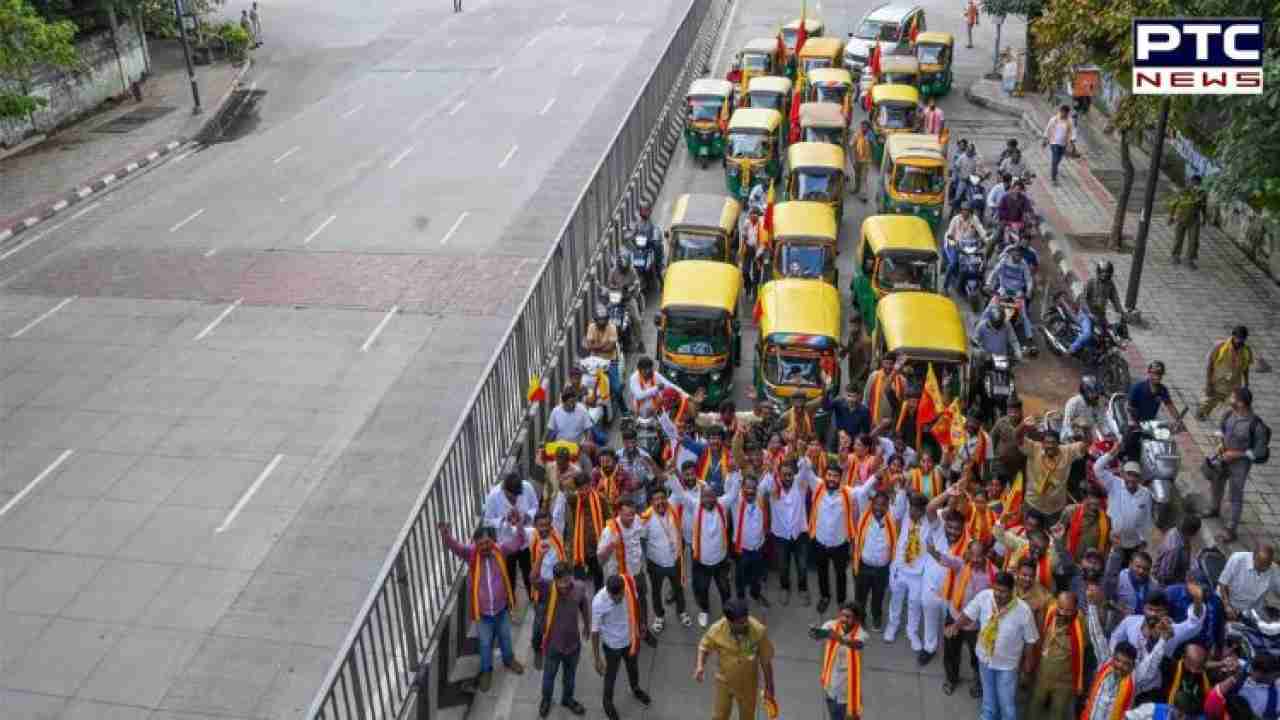 10. Advocates and members of Mysuru Bar Association stayed away from court proceedings in support of Karnataka Bandh
- With inputs from agencies
Join Whatsapp Channel