Jaipur, February 5: On Sunday, Prime Minister Narendra Modi said nothing is impossible for the youngsters of India. Prime Minister Modi was addressing the participants of Jaipur Mahakhel via videoconferencing, where he also encouraged the youngsters to pursue a career in sports.

The Jaipur Mahakhel (mega sport) is being organised by Lok Sabha Member of Parliament from Jaipur Rural and former Union minister Rajyavardhan Singh Rathore.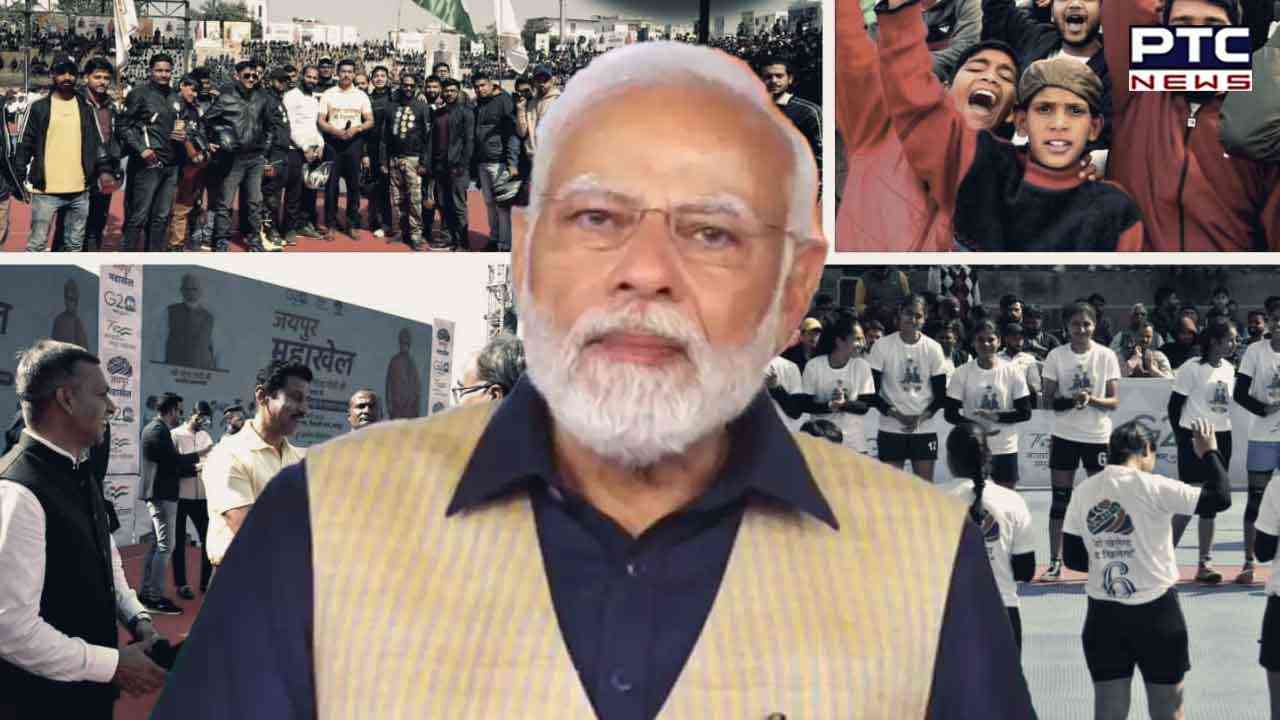 Also
Read: Telangana's Nizamabad hit by earthquake of 3.1 magnitude with depth of 5

kms
The event mainly focuses on Kabaddi 2023 and started on National Youth Day on January 12. It has witnessed the participation of more than 6,400 youths and sportspersons from more than 450 gram panchayats, municipalities and wards of all eight legislative assembly regions of Jaipur Rural constituency.
"Nothing is impossible for the young generation of young India. We are encouraging youngsters to pursue a career in sports. Initiatives like TOPS (Target Olympic Podium Scheme) are benefitting the youngsters in preparing for major sporting events," Modi said.
"'Jaipur Mahakhel' is a celebration of sporting talent and such efforts increase curiosity for sports," he said, adding that Rajasthan is known for the enthusiasm and potential of its youth.
Also Read : Suspected Chinese spy balloon shot down off Carolina

Coast
- With inputs from agencies