The continuous and deliberate operation which have been going on from several days to rescue workers have took a half after a loud cracking sound was heard by rescue team while working inside the tunnel for the evacuation process of trapped labourers. 
As per the statement by the National Highways & Infrastructure Development Corporation Limited (NHIDCL) authorities, "During the execution of the work at around 2:45 pm, a large scale cracking sound was heard by officials and the team working inside the tunnel and created a panic situation in the tunnel as well as to the team working."
The NHIDCL further added that the sound can be a strong possibility of another collapse inside the tunnel. 
Meanwhile, rescuers had already prepared a platform for the auger drilling machine to insert large-diameter steel pipes into the debris-filled tunnel, that aims to create a passage through which labourers could be brought out safely.
Notably, the horrific incident unfolded November 11 following a landslide when a portion of the under-construction tunnel connecting Silkyara to Dandalgaon collapsed. 
Continuous operations have been going on in the area to rescue the labourers. Communication has been established with those inside, and they have been provided with supplies of food, water, and oxygen are being delivered through pipes, while rescuers maintain contact via walkie-talkies. A medical facility near the tunnel and standby hospitals ensure immediate care if needed.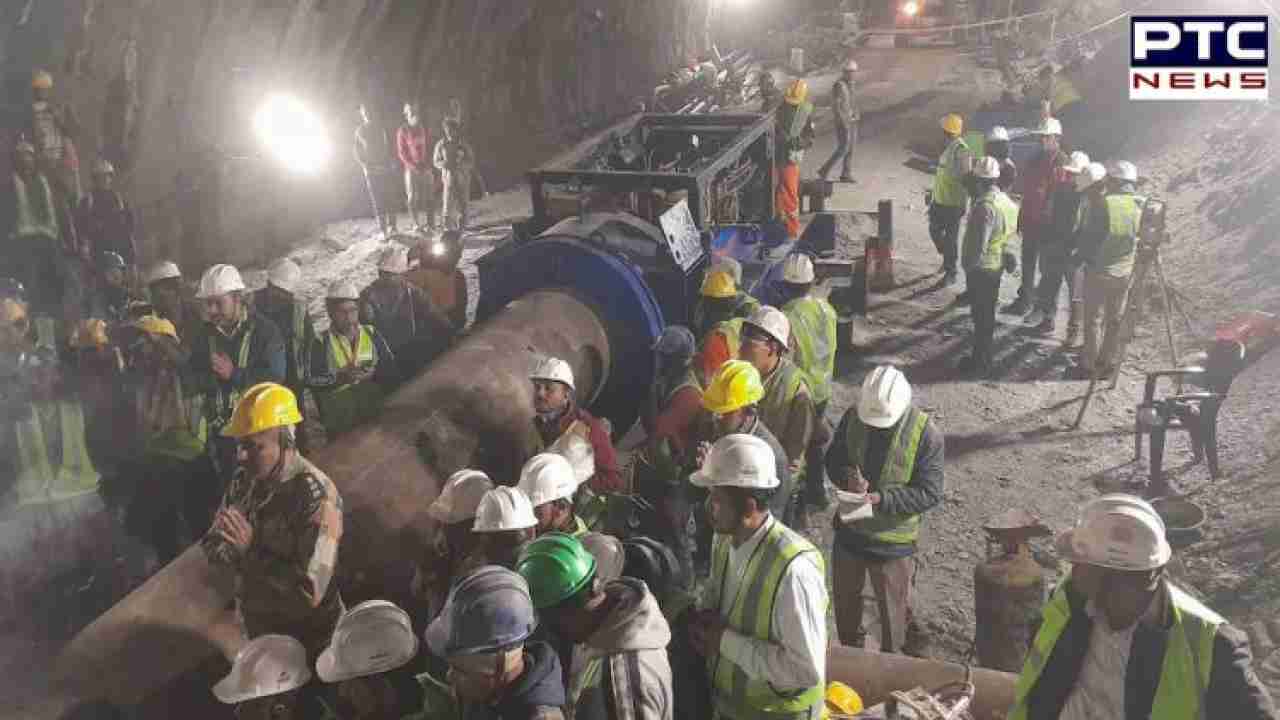 The round-the-clock rescue work is being helmed by the International Tunnelling and underground space association, the expert guidance from Norway and Thailand and the Indian Air Force played a pivotal role in transporting the new drilling apparatus to the site. 
There have been sporadic outside the Silkyara-Barkot tunnel in Uttarakhand's Uttarkashi as workers remain concerned over the delay in rescuing 44 wowkers who have been trapped inside after a portion of the under-construction tunnel collapsed.