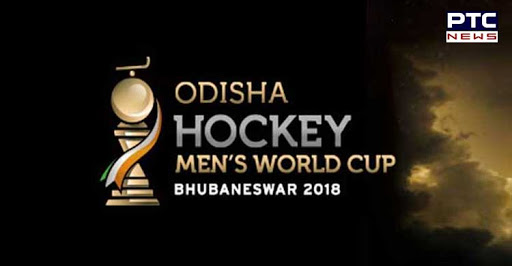 Odisha Hockey Men's World Cup:Germany overcomes spirited Malaysia
Germany overcame a spirited Malaysia 5-3 to complete an all win finish in pool D of the Odisha  Hockey Men's World Cup at Kalinga Stadium in Bhubaneswar on Sunday. The Germans besides finishing at the top of the pool also qualified directly for quarter-finals.
Incidentally it was the fifth game in round 3 of pool D that saw the winning teams scoring five or more goals. The game also saw hoisting of the 100th goal of the tournament so far.
Asian Games silver medalist Malaysia ended without a win and just one point from a drawn game against Pakistan and faced elimination. The Malaysians, however, had the consolation of scoring all its three goals through penalty corners, two of them through Razie Rahim and the third through Nabil Noor (indirect).
Christopher Ruhr, who scored two field goals for Germany was adjudged the man of the match. Germany started on a bright note. Scoring its first goal from the first penalty corner in the opening minute through Herzbruch, it looked as if the former World Cup champions were in a hurry to finish the game with a big score.
Christopher Ruhr scored in the 13t and 18th minute to give the Germans an unassailable lead. His second was a real beauty and a rarity in contemporary hockey. His good stick work not only reminded ardent hockey lovers of goals being scored of solo efforts but also gave a stern reminder to defenders that how skills can be smashing success.
It was time for Malaysia to strike back. When it forced its fourth penalty corner, Razie Rahim found the target to the great relief of Malaysian hockey fans. Two minutes later in the 28th minute Nabil Noor scored second goal with an indirect conversion.
After change of ends, a penalty corner awarded to Germany was cancelled following Video Referral by Malaysia. However, Germany could not be denied an opportunity to consolidate its lead further.  Marco Miltkau made it 4-2 in the 39th minute.
Razie Rahim stuck again, this time from the sixth penalty corner.
Herzbruch,however, had different ideas as he added another goal to his personal tally to make it 5-3 for Germany.
Man of the mach: Christopher Ruh