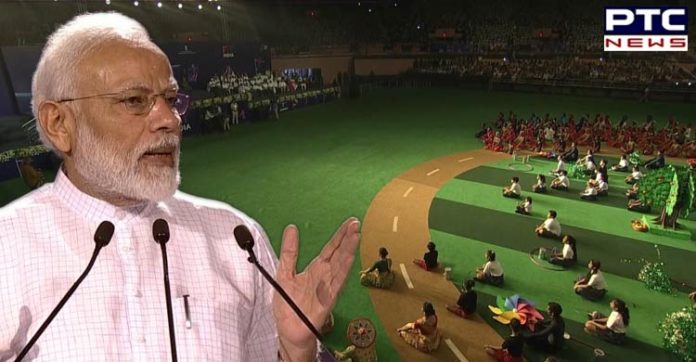 Prime Minister Narendra Modi on Thursday launched the Fit India Movement on the occasion of National Sports Day 2019 at  Indira Gandhi Stadium in New Delhi. PM Modi said, "On this day a great sportsperson was born, Major Dhyan Chand. He amazed the world with his fitness, stamina, and hockey stick." Likewise, he said, that fitness has been an important part of our life.
PM Narendra Modi said, "Sports is directly related to the fitness. As fitness is not just a word, it's a necessity for a healthy lifestyle". He said, that earlier, health is the reason for the success, but nowadays, its like selfishness is the reason. Therefore, we need to focus on it. Also, he said that people might be thinking about why to give it a movement, but he said it is necessary.
PM Narendra Modi Speech in Bhutan: PM Modi addresses at Royal University of Bhutan, in Thimpu
Also, PM Narendra Modi on Fit India Movement said, "Swasth Vyakti, Swasth Parivar Aur Swasth Samaj, Yahi Naye Bharat Ko Shresth Bharat Banane Ka Raasta Hai." PM Modi said, "There is no elevator for the success, you must have to take the stairs".
-PTC News