Tumakuru (Karnataka), January 5: India had become a sound and stable economy under the leadership of Prime Minister Narendra Modi, BJP national president JP Nadda said on Thursday. He said the country had also defeated the United States to become the fifth largest economy of the world.

"After the coronavirus pandemic and Ukraine-Russia war, we have witnessed various strong and powerful nations turning weaker. One can witness how inflation and unemployment in China have increased, US is more indebted with no betterment in its economical condition and even Europe is in crisis, but under PM Modi's leadership, India has defeated Britain to become the fifth economy of the world with a sound and stable economy," JP Nadda said in his address at Vinayaka Kalyana Mantapa in Karnataka's Tumakuru district.
Also Read | Winter vacation extended in Chandigarh schools as cold wave sweeps North India
Meanwhile, targeting opposition parties, JP Nadda alleged: "The Congress is synonymous of corruption, commission and casteism. We have a mission to serve and they have a mission to get a commission... It used to indulge in vote bank politics. They used to divide people into castes, and regions. They encouraged casteism and dynastic politics. However, casteism and dynastic politics have no place in the politics of the BJP."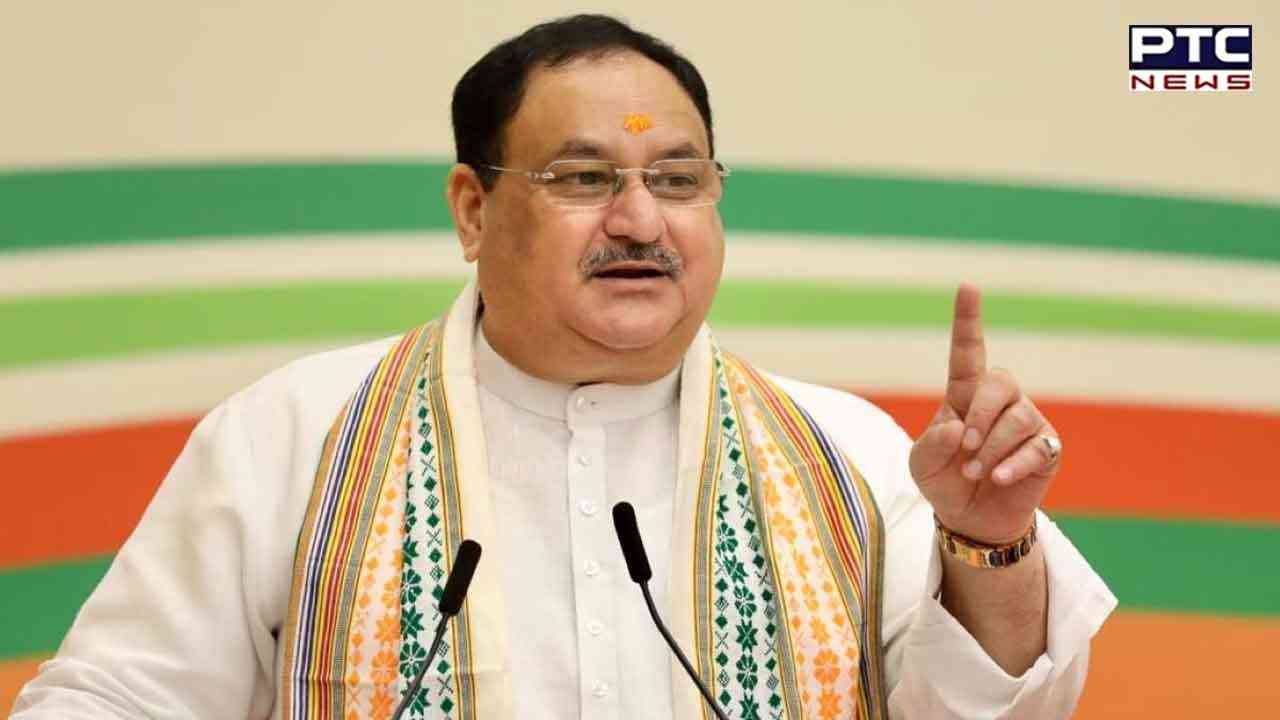 "We have delivered our promise. The BJP government in Karnataka has left no stone unturned in the state's development, the industrial belt in Karnataka's Narasapura Industrial Area has emerged as the largest industrial area in Asia," he added.
He said the BJP had empowered women and the poor through various schemes and sent money directly to the beneficiaries accounts through the Direct Benefit Transfer (DBT) scheme.
"We have provided electricity to every household and worked to empower women by providing them with all basic facilities including toilets and gas cylinders. Under the PM Kisan Samman Nidhi Yojana, Rs 6,000 are reaching the farmers' account annually," he said.
Also Read | Industrial plot transfer case: Punjab VB books ex-minister Sunder Sham Arora, IAS officer Neelima, 10 other officials
Appreciating the PM Modi-led government in managing global challenges, the BJP national president said when the world was running short of vaccines, India manufactured two indigenous vaccines in just nine months and exported them to the world.
"To the people of a country with 130 crore people, we have jabbed 220 crore vaccine injections with double dose and booster, hence today, we are standing strong with a protective shield," JP Nadda said further.
- ANI