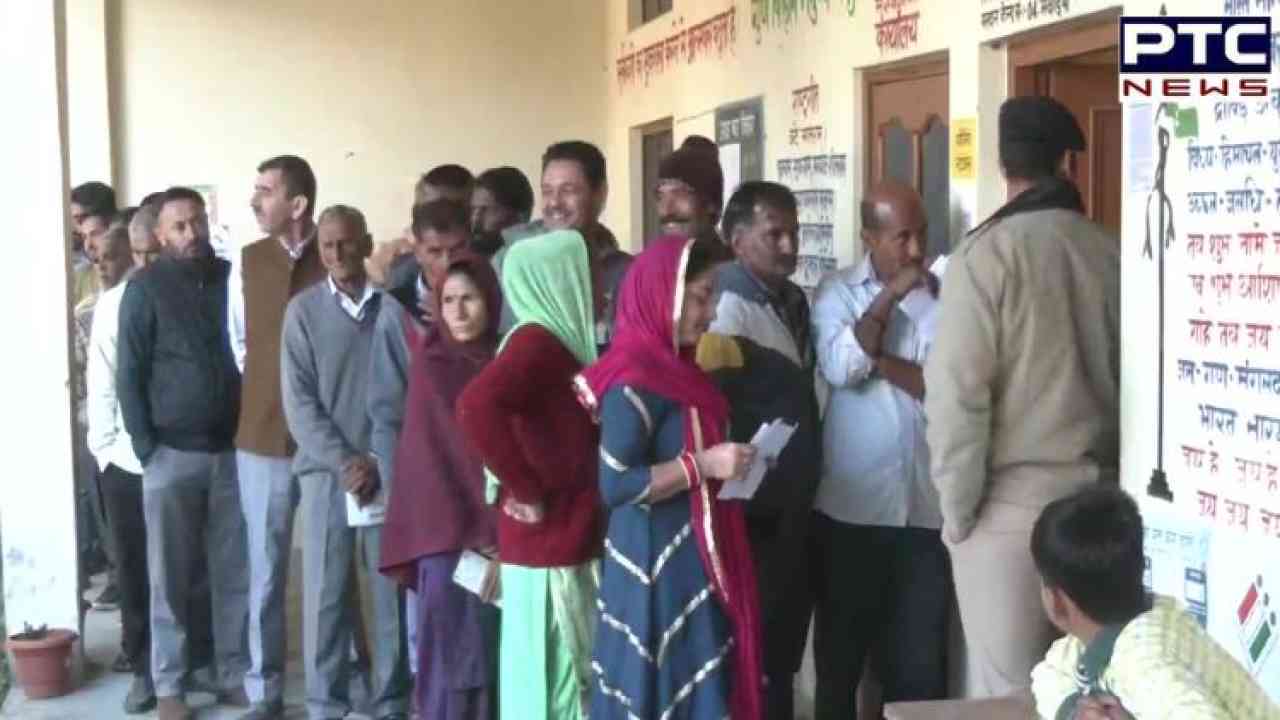 Shimla (Himachal Pradesh), November 12: As voters queue outside polling booths in Himachal Pradesh to elect the next government, the ruling Bharatiya Janata Party (BJP) is facing a stiff challenge from the Aam Aadmi Party (AAP), which has joined the fray alongside the Congress.
The state is witnessing a multi-cornered battle between political parties and key challengers on issues affecting the common man, particularly the old pension scheme and inflation in the hilly state. In today's Assembly elections, 55.92 lakh voters will decide the fate of 412 candidates, including 24 women.
While the BJP is aiming to retain power in the state, reversing the trend of an alternative government in the state since 1982, the Congress is attempting to build trust in its "ten guarantees" that the party has promised to deliver if elected. The Aam Aadmi Party is also hoping to make inroads into the hill state and perform well in the polls.
Also Read | Himachal Assembly elections LIVE UPDATES | Voting for 68 assembly constituencies begins
However, both the BJP and Congress are dealing with the issue of rebels in some seats.
On one side BJP which is eying to change the trend of alternate government has promised the implementation of the Uniform Civil Code, eight lakh jobs in the state and 33 percent reservation for women in government jobs and educational institutions.
While Congress which is the oldest party in the country has promised to fulfil the long pending demand of the hilly state of the Old Pension Scheme. The party has also promised to give 1 lakh government jobs. To woo women, who form 48 per cent of the electorate, Congress has promised Rs 1,500 per month to each of them aged between 18 and 60. It has also promised 300 units of free electricity.
Besides these three parties, parties like the Bahujan Samaj Party (BSP), Communist Party of India (Marxist), Communist Party of India (CPI) and Rashtriya Devbhumi Party (RDP) are in the fray.
The key constituencies include Seraj from where Himachal Pradesh Chief Minister Jai Ram Thakur is contesting again. Congress has put up Chetram Thakur who had contested the seat last time also. Mahinder Rana is the CPI-M candidate.
Also Read: MCD polls 2022: Delhi CM Arvind Kejriwal releases AAP's manifesto
- ANI