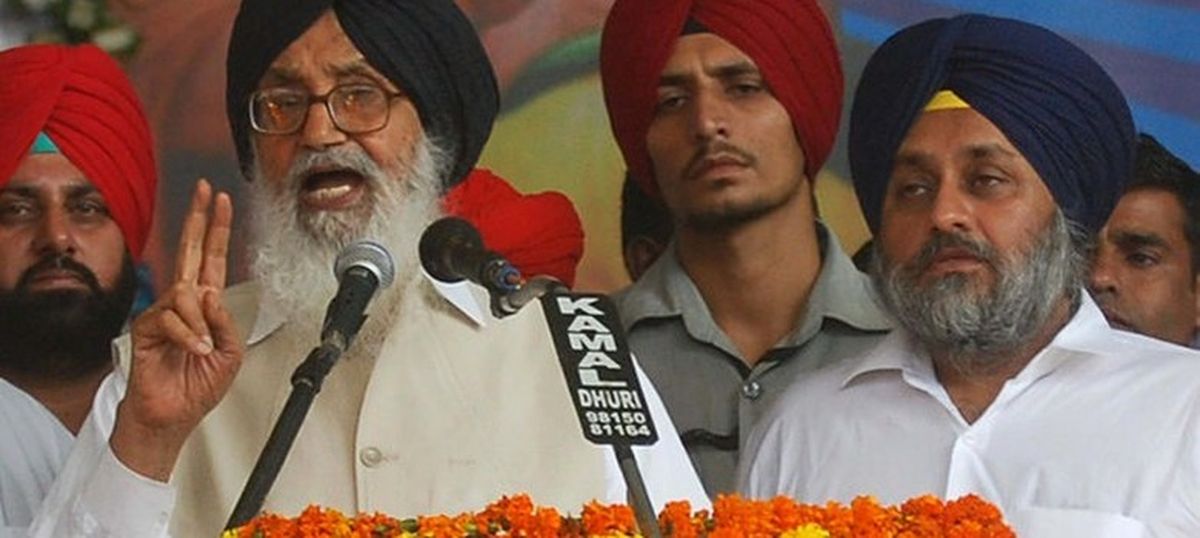 Prakash Singh Badal: He Will Fight Conspiracy Hatched By The Ruling Congress
Prakash Singh Badal on Sunday said in Pol Khol Rally that they will fight the conspiracy hatched by the ruling Congress in league with radical groups to belittle his contribution to Punjab and in particular the Sikh community.
He further said that the Congress government targeted the Sikh 'panth' and is trying to divide the community as per its old policy of 'divide and rule'. They are doing this through a malicious and mischievous campaign against him.
"Instead of pointing fingers at him, Chief Minister Amarinder Singh should tell why he was talking with the Centre on the eve of Operation Blue Star in 1984... Badal did not fall into his (Amarinder) trap and did not accompany him to Delhi." The congress government is to be blamed to paint the harmandir Sahib in red color.
Prakash Singh Badal said a "biased and politicised" Ranjit Singh Commission was set up to probe the sacrilege incidents and subsequent police firings in 2015 had failed to indict him despite best attempts."
Also Read: Millions of Farmers to Arrive in Prime Minister Narendra Modi's Malout Rally
He further said, "Don't forget that we (Akalis) are leading a sentimental community."
"When Congress came in power, an FIR was registered against me and i was put in jail. it was okay till then, but why an FIR was registered against my wife, who is now dead. that really hurt, you know, said Prakash Singh Badal.
He further said that despite this, Capt Amarinder is taking cudgels to go at Akalis hammer and tongs and fix them. Why Akalis should be penalized for the sins of ISI...This dichotomy of Amarinder defies all logic.
Also Read: Harsimrat Badal urges Swaraj to intervene in racial attacks on Sikhs in the USA
-PTC NEWS