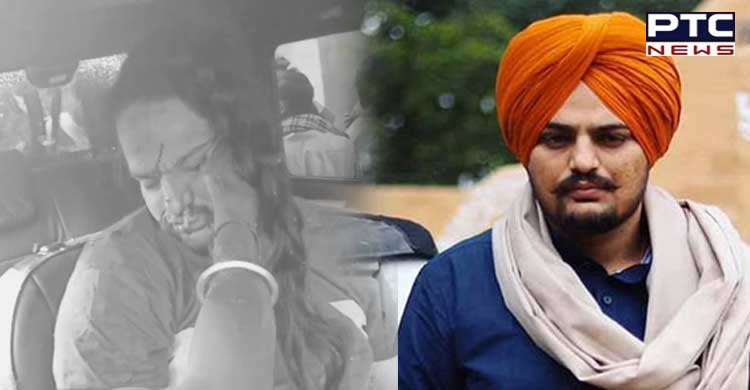 The attack took place when Moose Wala and two of his friends were driving in a jeep to the village Jawahar Ke in Punjab.
Moose Wala's SUV was sprayed with bullets and he was found slumped on his seat and bleeding heavily. He was rushed to a hospital where doctors declared him brought dead.
Punjab police said that the attack seemed to be due to a gang-war. Police also said that a Canada-based gangster has claimed responsibility for the attack.
Sidhu Moose Wala shot dead LIVE UPDATES:
10:37 am: Heavy police force have been deployed at Civil hospital in Mansa and Sidhu Moosewala house at Musa village.
10:36 am: Police are collecting the dump data within the 1-km area of the crime spot, which could be of around one lakh mobile phone numbers.
10:21 am: The Bhagwant Mann government had formed the Anti-gangster task Force last month for specialised operations against gangsters. ADGP Pramod Ban, head of the force is supervising the raids. DIG Gurpreet Singh Bhullar and AIG Gurmeet Chauhan are conducting raids.
10:19 am : As per senior police officials, family members of Sidhu Moosewala are demanding NIA probe, SIT probe, strict action against officials who leaked the security pruned list and apology from DGP.
It is also learnt that district administration officials are in touch with CM Bhagwant Mann about the demands of the family members.
10:18 am: Punjab Police are analysing footage from five different CCTVs in which movement of Mossewala and the assailants was recorded. Gun shots can also be heard in one video confirmed by police.
09:52 am: Police said: "Two cars intercepted [his vehicle] which followed heavy firing." A footage shows two cars tailing Sidhu Moosewala's vehicle moments before the singer-politician was shot dead in Punjab's Mansa district.
09:36 am: Beopar Mandal, Mansa, has given a call to keep all markets shut till 12 pm today due to death of Sidhu Moosewala
09:34 am: It is learnt that family is not agreeing to conduct the post-mortem of Sidhu Moosewala body. Meeting between district administration and family members is still going on over this in which Raja Warring and Sukhjinder Randhawa, Capt Sandeep Sandhu, Kulbir Zira and others are also present.
09:33 am: GP Bathinda Pardeep Yadav, SSP Mansa Gaurav Toora and DC Mansa are at Moosewala house holding discussion with the family members about the post-mortem of Sidhu Moosewala body.
09:32 am: PPCC president Amarinder Singh Raja Warring and former deputy CM Sukhjinder Randhawa reach Sidhu Moosewala house in Musa village.