Asian Games 2023: Indian shooters once again showcased their prowess on the international stage, clinching India's sixth gold medal of the tournament in the Men's 10m Air Pistol Team event. The trio of Sarabjot Singh, Arjun Singh Cheema, and Shiva Narwal delivered a stellar performance, securing the top position. Additionally, Sarabjot Singh and Arjun Singh Cheema have their eyes set on individual medals after qualifying 5th and 8th, respectively.
Before this impressive victory, the spotlight shone on Wushu sensation Roshibina Devi, who added to India's medal tally with a silver in the Women's 60 kg final.
The sporting action continued as Hriday Chheda and Anush Agarwalla prepared to compete in the individual Dressage - Intermediate discipline final in equestrian. Meanwhile, expectations ran high for the Indian men's hockey and football teams as they aimed to secure a medal in their respective events.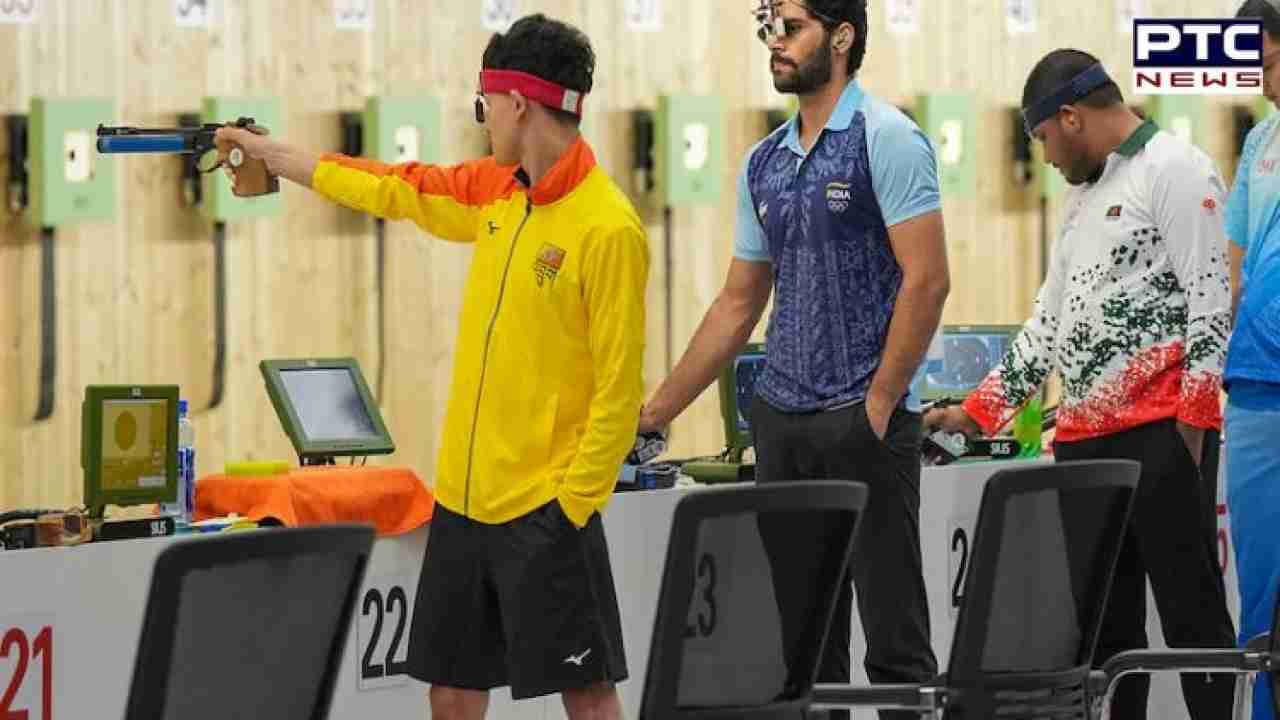 Key results:
Wushu: Roshibina Devi claimed a SILVER in the women's 60kg category.
Shooting: Team India clinched GOLD in the men's 10m air pistol team event.
Table Tennis: Sathiyan Gnanasekaran and Manika Batra faced defeat in the mixed doubles team event against China's Zhe Yu Clarence Chew and Jian Zeng.
Athletics: David Beckham lost to Japan's Kaiya Ota in the men's sprint quarter-final heat 2.
Indian Shooters Shine: India secured GOLD in the 10m air pistol men's team event with a remarkable score of 1734-50x points. The winning team consisted of Sarabjot Singh, Arjun Singh Cheema, and Shiva Narwal. Sarabjot and Arjun also successfully qualified for the finals in the individual event.
The Indian shooters' performance was nothing short of extraordinary. Initially, they weren't among the top 10 in the individual standings, and their team was ranked fifth in the standings. However, their fortunes turned in the last three series, culminating in a gold medal.
As the competition progressed, India found itself in a promising position for gold in the men's 10m air pistol team event after six rounds. However, in the individual category, no Indian athlete was currently in a qualifying position.
Swimming Update: India's Shivangi Sharma faced an uphill battle in the 50m women's freestyle heats and finished 7th with a time of 26.92 seconds, unlikely to advance to the medal round.
Badminton Success: India had a successful outing in the badminton women's team event round of 16, defeating Mongolia 3-0. After convincing wins by Sindhu and Ashmita, Anupama Upadhaya sealed the victory with a 21-0, 21-2 win in her singles match, negating the need for doubles matches.
Wushu Battle: In a closely contested match, Roshibina Devi faced a 2-0 defeat against China's Wu Xiaowei in the wushu women's 60kg final, securing a well-deserved silver medal for India.
- With inputs from agencies
Join Whatsapp Channel