PTC News Desk: As the excitement of IPL 2023 is in full swing and every team is putting their best effort to win the match, there are several players who are also leaving their mark and confirmed their place in IPL by showing tremendous performance in domestic cricket.
Here we are taking about Sachin Tendulkar's son Arjun Tendulkar who worked hard with Mumbai Indians for 3 years and got a chance to make his debut in this season.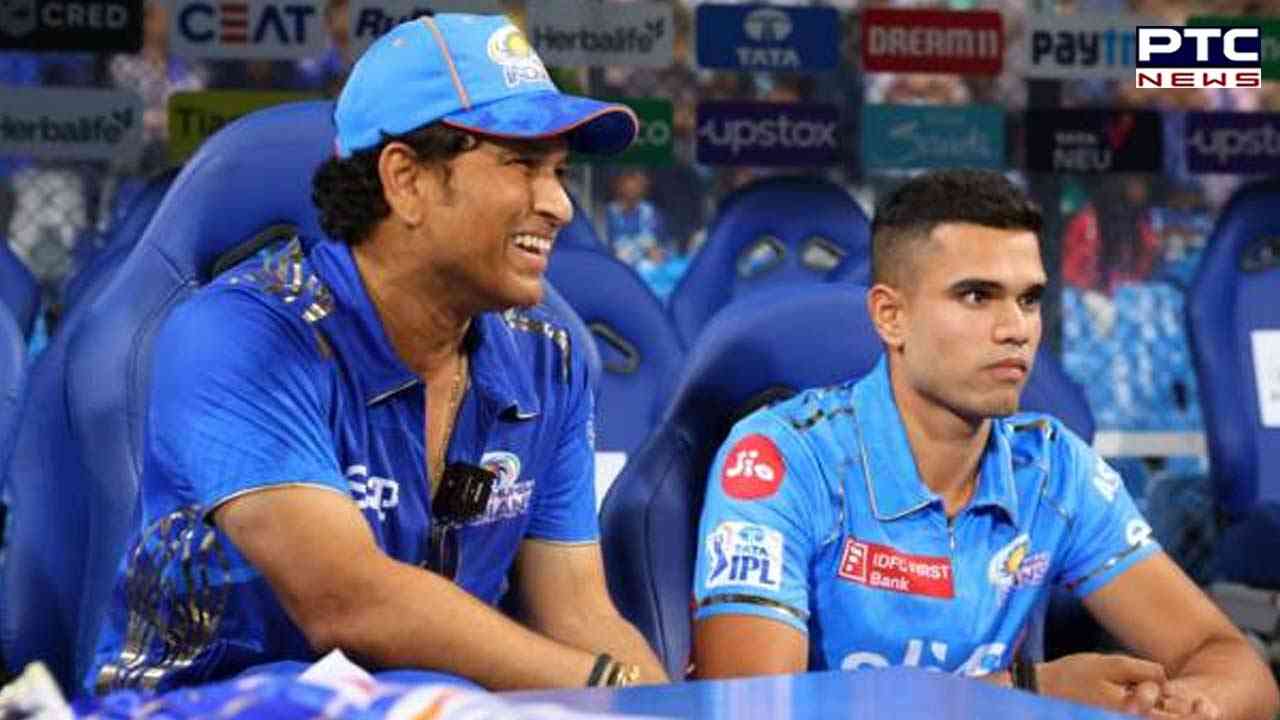 Arjun Tendulkar bagged his maiden Indian Premier League (IPL) wicket as Mumbai Indians (MI) defeated Sunrisers Hyderabad (SRH) by 14 runs at the Rajiv Gandhi Stadium in Hyderabad on Tuesday.
Also Read: Nabha Power wins best Thermal Power Generator Award for the 5th time from IPPAI
In order to secure MI's third consecutive victory, Arjun bowled the pivotal 20th over of the innings while maintaining composure. Arjun removed SRH's Bhuvneshwar Kumar, with Rohit Sharma taking an easy catch at the cover. Arjun's first-ever IPL wicket made Rohit ecstatic, and many people were moved by his expression.
Here are some lesser-known facts about Arjun Tendulkar

Arjun Tendulkar did what Sachin could not do in IPL
Arjun Tendulkar has achieved such a feat in the Indian Premier League, which even his father former great batsman Sachin Tendulkar could not achieve. Arjun Tendulkar, the young fast bowler of Mumbai Indians, got the first wicket of his IPL career while bowling very tightly in the match against Sunrisers Hyderabad.
While, Sachin Tendulkar could not do even in his 6-year IPL career. Sachin started from the first season of IPL in 2008 and he played his last match in 2013. At the same time, Sachin bowled 36 balls and gave 58 runs in his IPL career but he did not have a single wicket in his name.
First father-son duo to play in IPL

Cricket legend Sachin Tendulkar and his son, Arjun, became the first father-son duo to play in the Indian Premier League (IPL) on Sunday after Arjun made his debut for Mumbai Indians.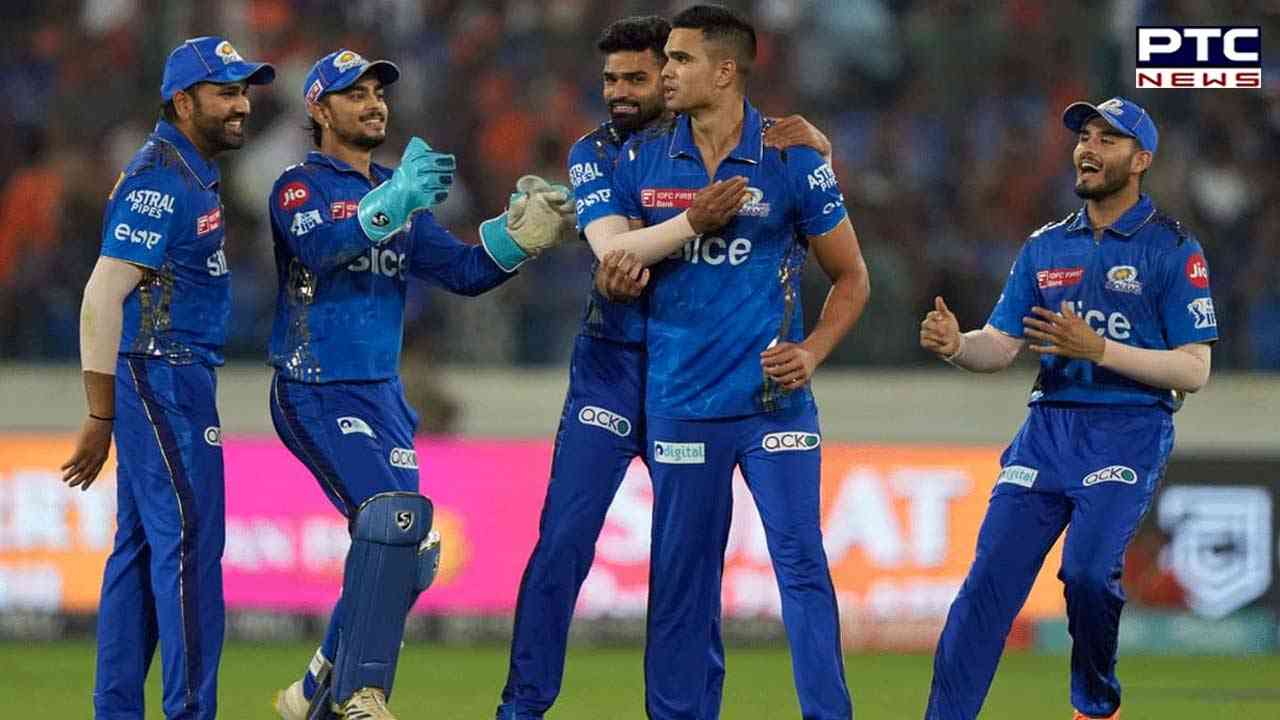 Special moment : Arjun Tendulkar takes first-ever IPL wicket
Sachin Tendularkar's son Arjun Tendulkar took his first wicket in the Indian Premier League (IPL) in the last over for Mumbai Indians against Sunrisers Hyderabad (SRH).
Arujun Tendulkar dismissed SRH's Bhuvneshwar Kumar in the 20th over and Captain Rohit Sharma took the catch.
Arjun has inherited temperament of his father Sachin Tendulkar
Arjun Tendulkar - the son of legendary Sachin Tendulkar - picked up his maiden IPL wicket against SRH. The promising young left-arm fast bowler received a compliment from legendary Sunil Gavaskar. Everybody talks about the amazing talent Sachin Tendulkar had at the start of his career. But it was his temperament that was absolutely amazing, and Arjun seems to have inherited that. He seems to be a shrewd thinker as well. It's always a good sign when a youngster is bowling the final over for the team and delivering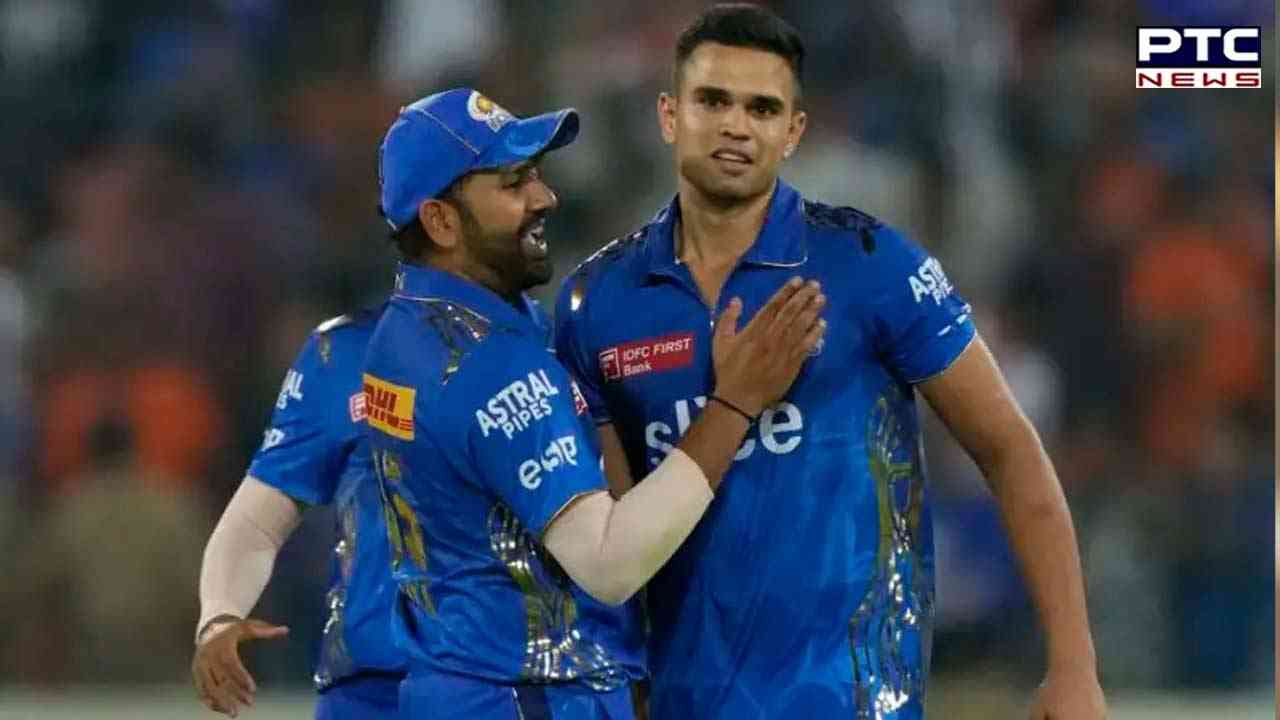 Who prepared Arjun Tendulkar ?
The role of a coach is considered the most important in a player's life and a coach only shows the player the path by which the player fulfills his dreams.
Arjun has been closely associated with Atul Gaikwad. Pune-based Gaikwad is a level-3 coach from the National Cricket Academy (NCA) with a PhD in biomechanics, who has worked at Brisbane's Centre of Excellence. He was roped in by Sachin himself to coach Arjun three years ago. Arjun's action has had to be remodelled after he suffered from two stress fractures that ruled him out of cricket for close to a year in 2016-17.
Also Read: India 'coordinating' closely with Quartet countries for Indians' safety in Sudan, says sources
Besides Gaikwad, Arjun also works with former India fast bowler Subroto Banjeree, who was the bowling coach during Vidarbha's triumphant 2017-18 Ranji Trophy campaign.
It was the first time Arjun bowled in the death over of an IPL match and he came out with flying colours
Contributed by Parminder Kashyap
- PTC NEWS