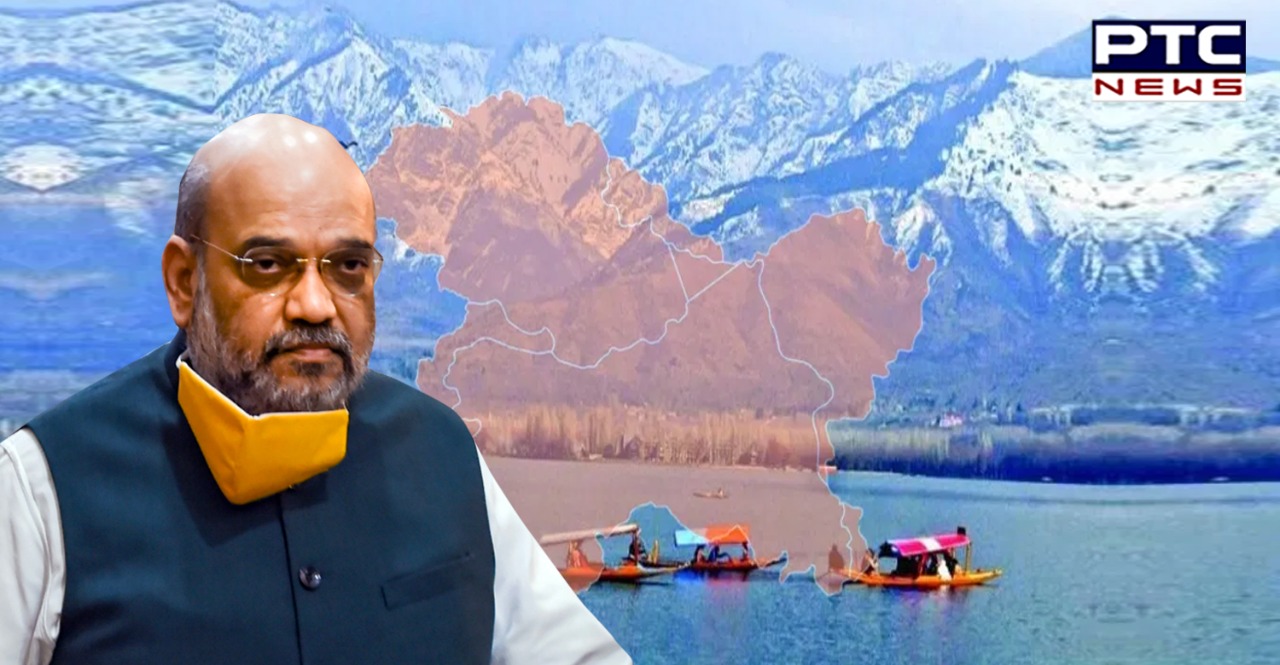 The Central government on Tuesday said the terrorist violence in Jammu and Kashmir has reduced after the abrogation of Article 370 in August 2019. It also stated that there has been a decline in terror incidents in the Union Territory in 2020 in comparison to 2019.

After the abrogation of Article 370, the number of terrorist incidents in Jammu and Kashmir has reduced significantly.
Also Read | Coronavirus Updates: US CDC gives nod to fully vaccinated people to go without masks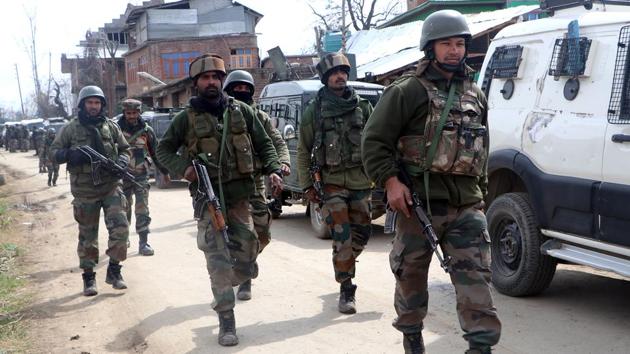 A total of 594 terrorist violence incidents were reported in 2019, 244 were witnessed in 2020 while a total of 15 such incidents were reported up to February 2021, the Ministry of Home Affairs said in Lok Sabha.

Likewise, the MHA stated that 157 terrorists were killed in J&K in 2019, a total of 221 in 2020 and 8 up to February 2021.
Also Read | PM Narendra Modi inaugurates 'Maitri Setu' bridge between India, Bangladesh
The total number of terrorists and persons killed during terrorist attacks in the hinterland of the country and Jammu and Kashmir during the last three years and current year is mentioned below.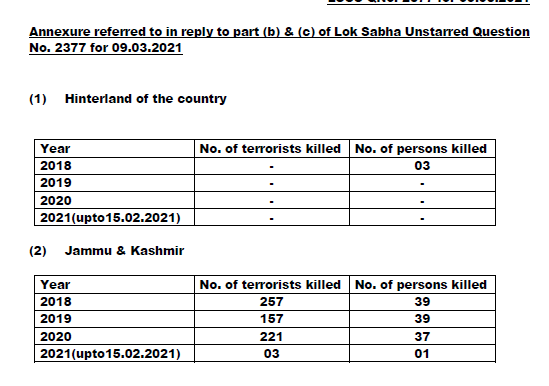 The Centre informed the lower house that 42 organisations have been declared as terrorist organisations. Even as the MHA listed their names in the First Schedule of the Unlawful Activities (Prevention) Act, 1967. "Terrorism in India has largely been sponsored from across the border," it added.
Union Home Ministry informed Lok Sabha that 627 persons including separatists, overground workers, stone pelters etc were detained after August 1, 2019, and that 'no person is under home arrest under Jammu and Kashmir Public Safety Act'.
Click here for to follow PTC News on Twitter for latest updates
-PTC News