Bhopal, October 30: External Affairs Minister S. Jaishankar emphasized India's unwavering stance against terrorism, citing the country's significant experience as victims of terrorist activities. This statement coincided with India's recent decision to abstain from voting on a United Nations resolution related to the Israel-Hamas conflict. Here's a detailed breakdown of his remarks:
India's strong position on terrorism:
Speaking in Bhopal, Jaishankar underscored the importance of strong governance both domestically and in foreign policy decisions. He emphasized that a government must stand up for its people's interests, not only within its borders but also on the international stage. He stated, "We take a strong position on terrorism because we are big victims of terrorism." India's commitment to combating terrorism is rooted in its own experiences, and Jaishankar stressed the need for consistency in addressing this global issue.
India's abstention from the UN resolution:
India's decision to abstain from voting on a Jordanian-led resolution at the United Nations General Assembly (UNGA) was prompted by its commitment to maintaining a consistent stance on terrorism. The resolution sought an "immediate, durable, and sustained humanitarian truce" between Israeli forces and Hamas terrorists in Gaza. The ongoing Israel-Hamas conflict had already claimed thousands of lives at the time of the UNGA vote.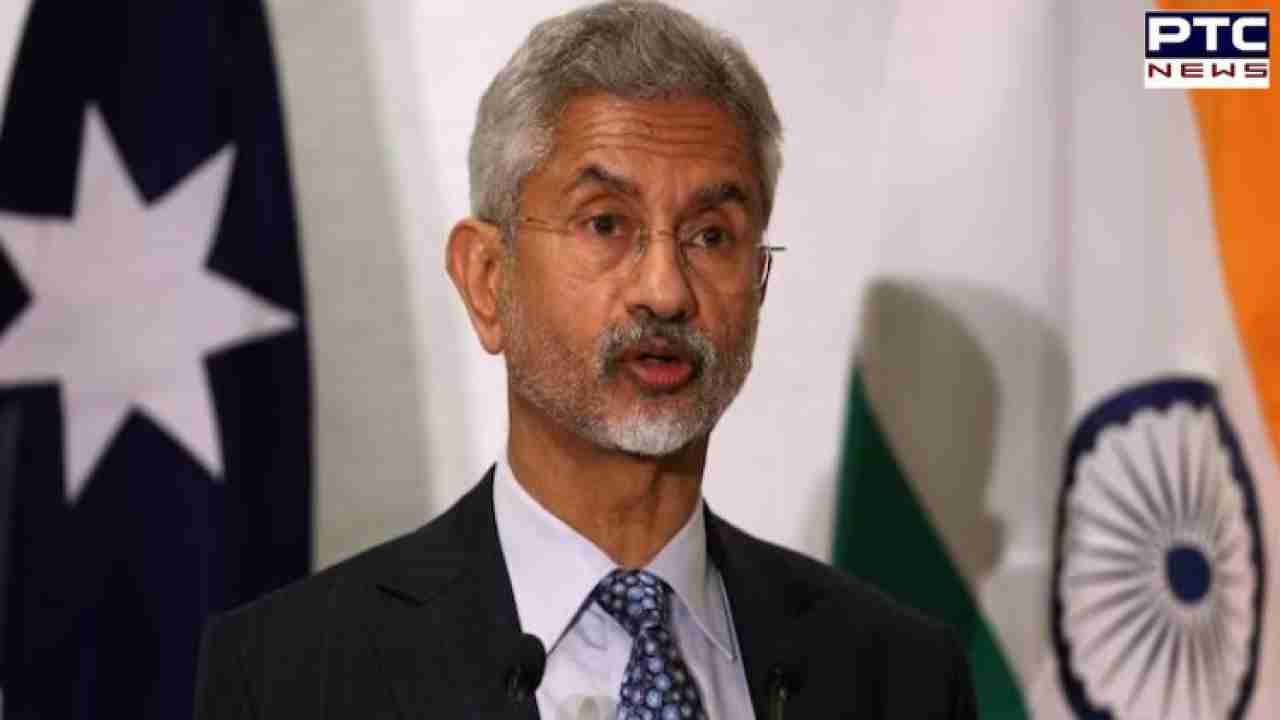 UN resolution outcome:
The Jordanian resolution was adopted with 120 votes in favor, 14 against, and 45 abstentions, which included India. Other countries like Iceland, Panama, Lithuania, and Greece also abstained. The UNGA's emergency special session on the Israel-Palestine crisis also called for uninterrupted provision of lifesaving supplies for civilians in the conflict zone.
India's diplomatic efforts:
India's Deputy Permanent Representative to the United Nations, Yojna Patel, expressed deep concerns over the deteriorating security situation and the loss of civilian lives. Patel urged both parties involved in the conflict to de-escalate the violence, underscoring India's commitment to peace and stability.
National interest and international relations:
Jaishankar acknowledged that every country places its interests first when making international decisions. He explained that the key to effective governance is striking a balance between national interests and global responsibilities. He pointed out India's remarkable response during the COVID-19 pandemic, including the development of "Made in India" vaccines and the COVIN platform, highlighting India's capabilities in times of global crises.
In conclusion, Jaishankar's remarks shed light on India's strong stance against terrorism and its commitment to consistency in international affairs. India's abstention from the UN resolution was a reflection of its principled approach to global issues, while maintaining a focus on its national interests and the well-being of its citizens.
- With inputs from agencies
Join Whatsapp Channel