Bengaluru, August 23: Bengaluru, August 23: To commemorate Independence Day, a resident of Bengaluru embarked on a unique journey, walking across the city while holding the national flag and tracing the map of India using GPS. Vikas Ruparelia shared a video on X (formerly Twitter) showcasing his remarkable feat. In the clip, he can be seen walking through the streets of the city while waving the tricolour flag. Ruparelia successfully traced the map of India within Bengaluru, covering a distance of 73 kilometres in 13 hours and 25 minutes.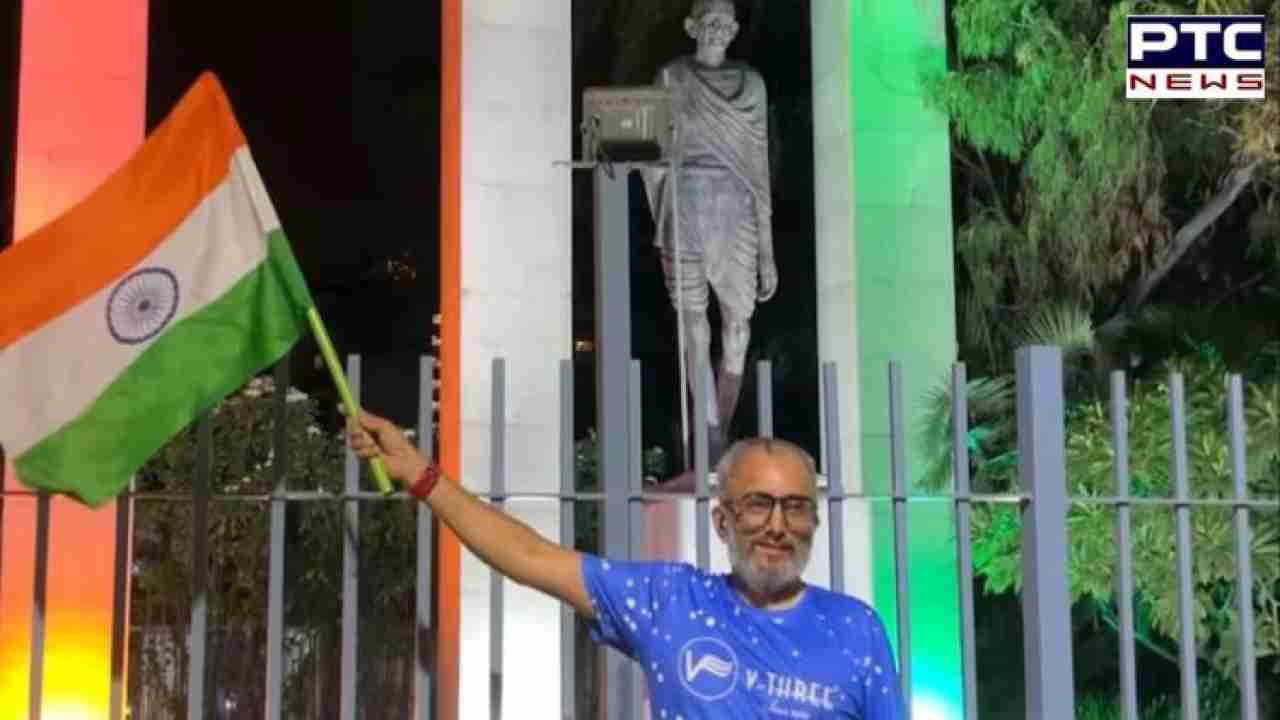 Captioning his post, Ruparelia expressed his gratitude for the support and motivation he received. He stated, "Did this GPS art by walking within Bengaluru, Jai Hind! Happy Independence Day. Thank you so much Dear friends for your wishes and motivation. Personally, even I was doubtful that I can finish this in one day. Well, it's been a great adventure and special thanks to my family & friends."
Ruparelia utilized the Strava app to help plan his route. Strava is an app that allows users to track their running and cycling activities using GPS, as well as participate in various challenges.
Since sharing his video a few days ago, Ruparelia's post has garnered more than 7,100 views along with numerous likes and comments. Internet users hailed his journey as inspiring and remarkable. One user requested the route for those interested in attempting a similar feat, while others praised his accuracy and described his achievement as awesome.
Also Read: Heavy rainfall in Punjab: Education Minister Harjot Bains orders closure of educational institutions till August 26
- With inputs from agencies