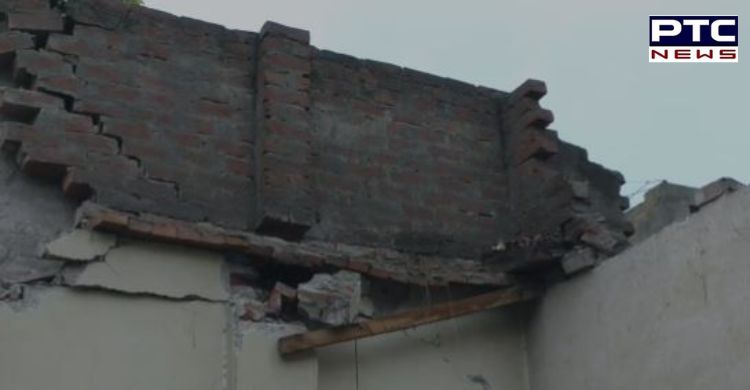 Ludhiana, June 18: The roof of a house collapsed in Punjab's Baura village in Ludhiana district, killing two and injuring the other four members of a family.

The deceased include a two-year-old girl and her uncle (22). The injured have been identified as Vijay Kumar, 35, his wife Madhu, 32, and their 4-year-old daughter Roshni.
According to reports, the family of six were sound asleep inside their rental apartment, when the roof collapsed in the wee hours of the day.
Reportedly, the incident took place at around 4.30 am on Saturday. Following the ceiling collapsed, the family of six was trapped under the debris after which locals rushed to help and took injured family members to the hospital.
Also Read: Centre extends age limit for Agnipath scheme from 21 to 23 years amid protests
As per the reports, police authorities rushed to the spot after receiving information about the incident. Meanwhile, MLA Madan Lal Bagga also reached the hospital to extend his condolences to the family.

A member of the injured family reported that the ceiling of the room where he resides had been deteriorating for some time. They had repeatedly warned landlords that the roof was about to collapse and that it needed to be repaired, but the landlord did not listen.
Due to heavy rain on Friday, the roof and side walls of the house developed cracks and collapsed.
Police have sent the deceased's body for a post-mortem.
Also Read | Terrorist attack Gurudwara in Kabul
-PTC News