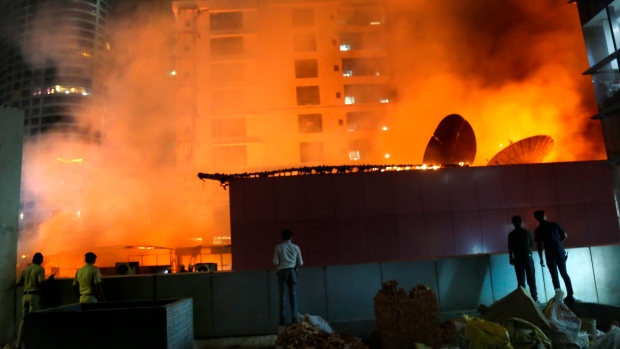 UK parking garage fire : Hundreds of cars destroyed . Hundreds of cars were destroyed in a fire that raged through a multi-storey parking garage in the northern English city of Liverpool, UK.
The fire next to Liverpool's Echo Arena threatened horses that were stabled in the garage for performances at the Liverpool International Horse Show.
As per a statement by the police, an accidental fire within a vehicle caused other cars to ignite.
The horses were moved to safety inside the arena. The popular horse show has been cancelled because of the fire, which was brought under control early on Monday morning.
Witnesses said cars seemed to explode every couple of seconds when the fire was at its peak. They said the fire started in an older vehicle and quickly spread.
Some 1,400 vehicles were inside the structure when the blaze started on Sunday afternoon.
-PTC News