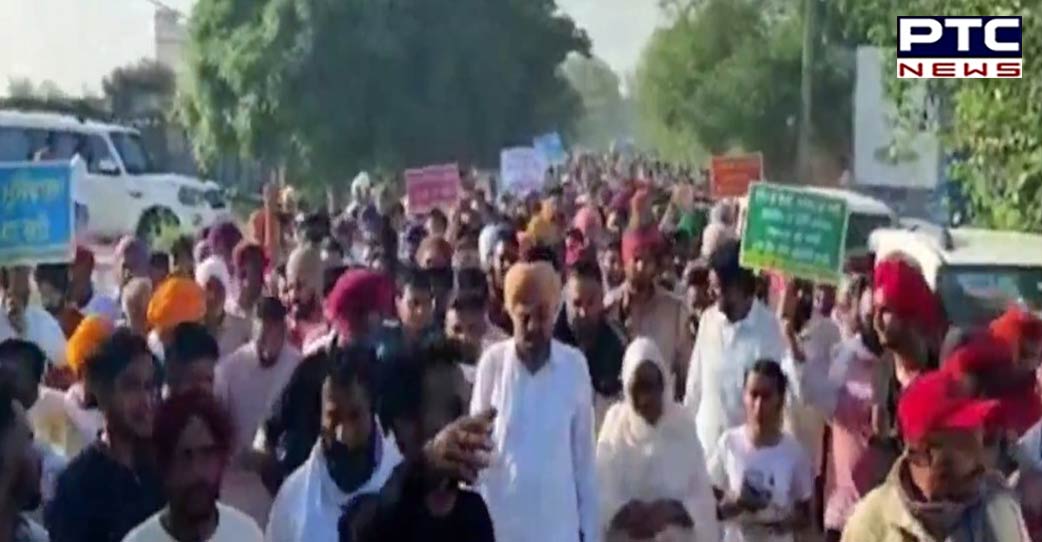 Mansa, August 25: To seek justice for their slain son, Sidhu Moosewala's parents on Thursday organised a candle march in Mansa.

The candle march was led by Sidhu Moosewala's father Balkaur Singh and mother Charan Kaur. A large number of people were present to seek justice for the slain singer.
The candle march started at 4 pm from Bahri Anaj Mandi, where Moosewala's antim ardas was held and ended at the place where he was cremated. From here, they further marched towards Jawahar Ke village, where Moosewala was murdered.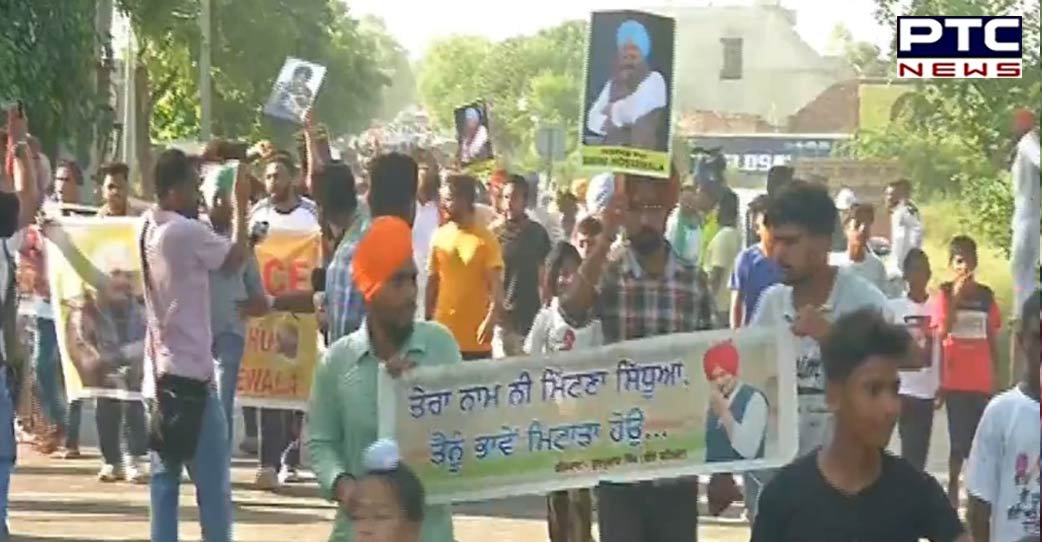 Also Read: Sidhu Moosewala's new song 'Jaandi Vaar' to be out soon
Earlier, Balkaur Singh had stated that those who could not join them in Mansa for the candle march, should do the same in their neighbourhoods, towns or localities. He asked all participants to send the details of their candlelight vigils so as to share them on their social media platforms.
Also Read | Justice for Sidhu Moosewala: Singer's father Balkaur Singh opens Twitter account
Watch video