Karachi, June 09: Pakistan is on the brink of an economic crisis as the government prepares to present its annual budget to parliament on Friday. The country's faltering economy, burdened by twin deficits and skyrocketing inflation, is at risk of defaulting on sovereign debt.
Prime Minister Shehbaz Sharif's coalition, already grappling with dwindling popularity ahead of upcoming elections in November, must also appease the International Monetary Fund (IMF) to secure additional bailout funds.
Complicating matters further, Pakistan is embroiled in a perilous power struggle between former Prime Minister Imran Khan, the main opposition leader, and the country's influential military. This political turmoil threatens to push the economy closer to the edge of the cliff.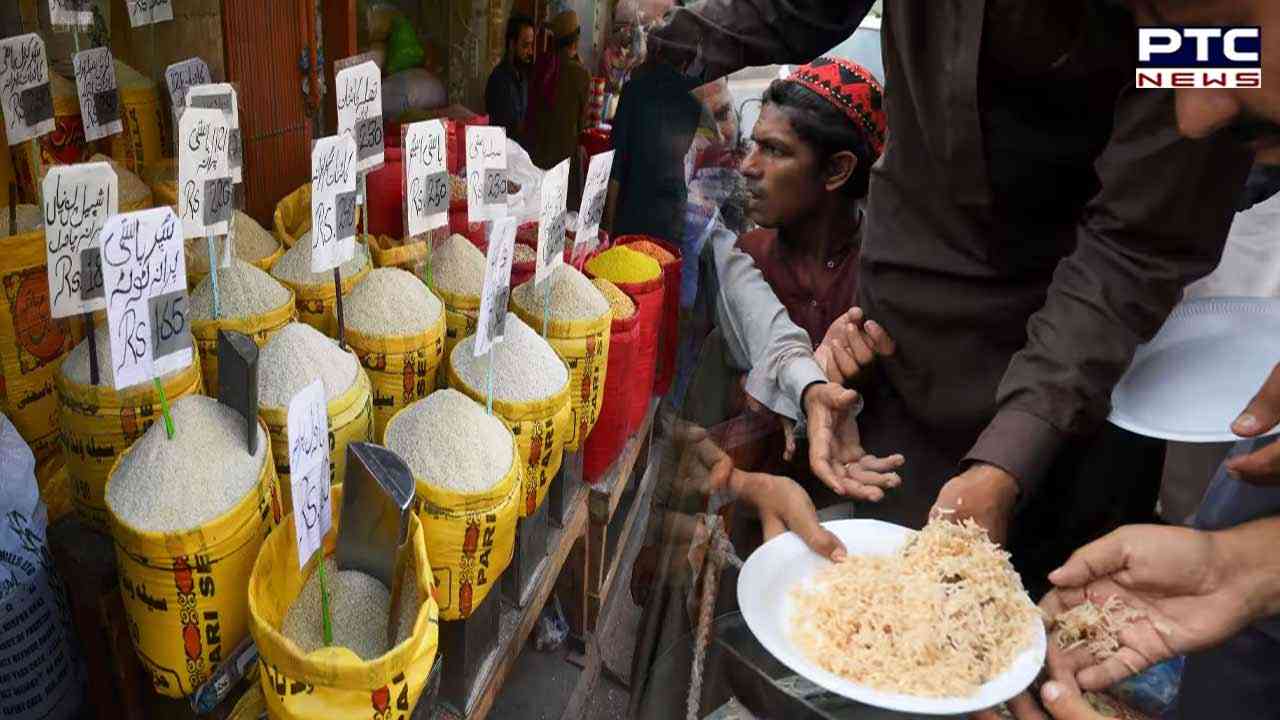 Also Read: Federal indictment: Former US President Donald Trump indicted in classified documents case
Amidst this backdrop, Finance Minister Ishaq Dar is scheduled to present the budget speech to parliament after 4:00 pm (1100 GMT) on Friday. Partial budget details have already been disclosed, including a development spending plan of 1,150 billion Pakistani rupees ($4 billion) and a targeted economic growth rate of 3.5% for the upcoming fiscal year.
According to sources, preliminary budget proposals outline a fiscal deficit of 7.7% of GDP, with total spending estimated at 14.5 trillion Pakistani rupees ($50.7 billion) and revenue collection at 9.2 trillion Pakistani rupees ($32.2 billion). The proposals also aim to achieve an inflation target of 21%, significantly lower than the record high of nearly 38% inflation observed in May.
The International Monetary Fund stated on Thursday that it has been engaged in discussions with Pakistan regarding the budget. Sharif's government hopes to convince the IMF to release a portion of the remaining $2.5 billion from a $6.5 billion program that Pakistan entered in 2019, which is set to expire at the end of this month.
"The focus of discussions over the FY24 budget is to balance the need to strengthen debt sustainability prospects while creating space to increase social spending," remarked Esther Perez Ruiz, the IMF's resident representative for Pakistan.
Pakistan has fallen short of almost all its economic targets outlined in the previous budget, particularly in terms of growth. Initially set at 5%, the growth target was revised down to 2% earlier this year, and the current projection for the fiscal year ending on June 30 is a mere 0.29%.
Data released by the central bank on Thursday indicates that foreign exchange reserves have dipped below $4 billion, barely enough to cover a month's worth of imports.
With limited options for raising revenue in the short term and mounting domestic and international debt obligations, the government is constrained in its ability to implement popular measures or stimulate economic activity.
Sharif's coalition might find some solace in the troubles facing opposition leader Imran Khan. Although he was ousted in a parliamentary confidence vote last year, Khan remains Pakistan's most popular politician according to polls. However, he is currently entangled in various legal cases, including corruption, incitement, and abetting murder, which could result in his disqualification from contesting the upcoming elections.
Also Read: Jharkhand: 3 dead, several feared trapped as illegal coal mine collapses in Dhanbad
- With inputs from agencies