Washington: Russia and North Korea are "actively advancing" their talks regarding a potential arms deal that would provide significant ammunition for various weapons systems, including artillery. This is the latest sign that the Kremlin is desperate to acquire more supplies for its faltering invasion of Ukraine, sources reported. 
The news of the probable deal has emerged despite North Korea's public denials.
Also Read: Gabon: Military officers declare seizure of power after President Ondimba's election victory
The Biden government stated on Wednesday that they are still concerned that the two pariah states are engaged in arms negotiations and that, following Russian Defence Minister Sergei Shoigu's visit to North Korea last month, a second delegation of Russian officials have arrived in Pyongyang for additional talks on a potential deal, sources said.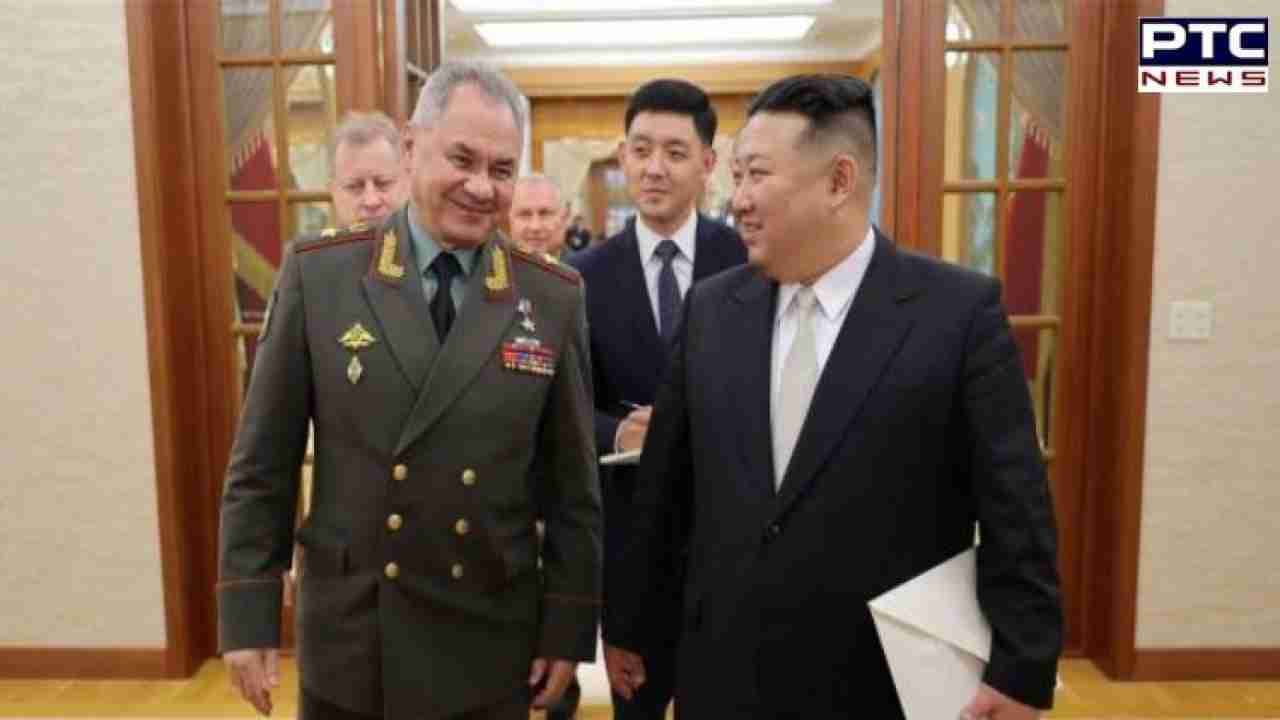 Russian President Vladimir Putin and North Korean leader Kim Jong Un have written to one other "pledging to increase their bilateral cooperation," according to John Kirby, the strategic communications coordinator for the National Security Council.
"We remain concerned that the DPRK continues to consider providing military support to Russia's military forces in Ukraine and we have new information which we are able to share today that arms negotiations between Russia and the DPRK are actively advancing," Kirby said, adding, "Following these negotiations, high-level discussion may continue in coming months."
Earlier this month, the US Treasury sanctioned a sanctions evasion network, whose aim was to support an arms deal between Russia and North Korea.
Kirby added that Russia's efforts to obtain weapons from countries like Iran and North Korea were a blatant indication of its plight. "There is no other way to look at that than desperation and weakness, quite frankly," Kirby said.
During a Security Council Stakeout on Wednesday, US Ambassador to the UN Linda Thomas-Greenfield also accused Russia and North Korea of negotiating an arms deal.
Greenfield referred to it as "shameful" and a breach of Russian-backed Security Council resolutions.
Also Read: Indian tech talent flocking to Canada; 15,000 professionals migrate in 12 months: Report

Western officials have said that Iran has given Russia weapons for use against Ukraine, and Pyongyang gave infantry rockets and missiles to the Russian mercenary outfit Wagner at the end of last year for their forces there. Both Iran and North Korea have refuted these assertions, media sources reported. 
- ANI