US: As per the media sources, an investigation has been launched against Seattle police union leaders after an officer was recorded on his body camera appearing to joke about the death of an Indian-origin woman who was killed by a police patrol vehicle in January this year, sources reported. 
The Seattle Police Department released footage from Officer Daniel Auderer's body camera. Auderer left his body camera on after responding to the South Lake Union area where a marked patrol vehicle driven by another officer Kevin Dave struck and killed Indian-origin woman Jaahnavi Kandula. 
Also Read: Asia Cup 2023: Indian bowler Kuldeep Yadav becomes fastest Indian spinner to beat 150 ODI wickets mark
A day after the incident, the police said that the officer had been responding to a "priority one call." In the footage Auderer, who serves as vice president of the Seattle Police Officers Guild, is driving and can be heard talking about the accident that involved 23-year-old graduate student Kandula in a call with the guild's president Mike Solan. 
In the video, Auderer can be heard saying "she is dead" before bursting out into laughter.
Referring to Kandula, Auderer said, "No, it's a regular person." Towards the end of the clip, he can be heard saying, through bursts of laughter, "Yeah, just write a check. Eleven thousand dollars. She was 26 anyway," misstating the age of the victim. He further said, "She had limited value," media source reported.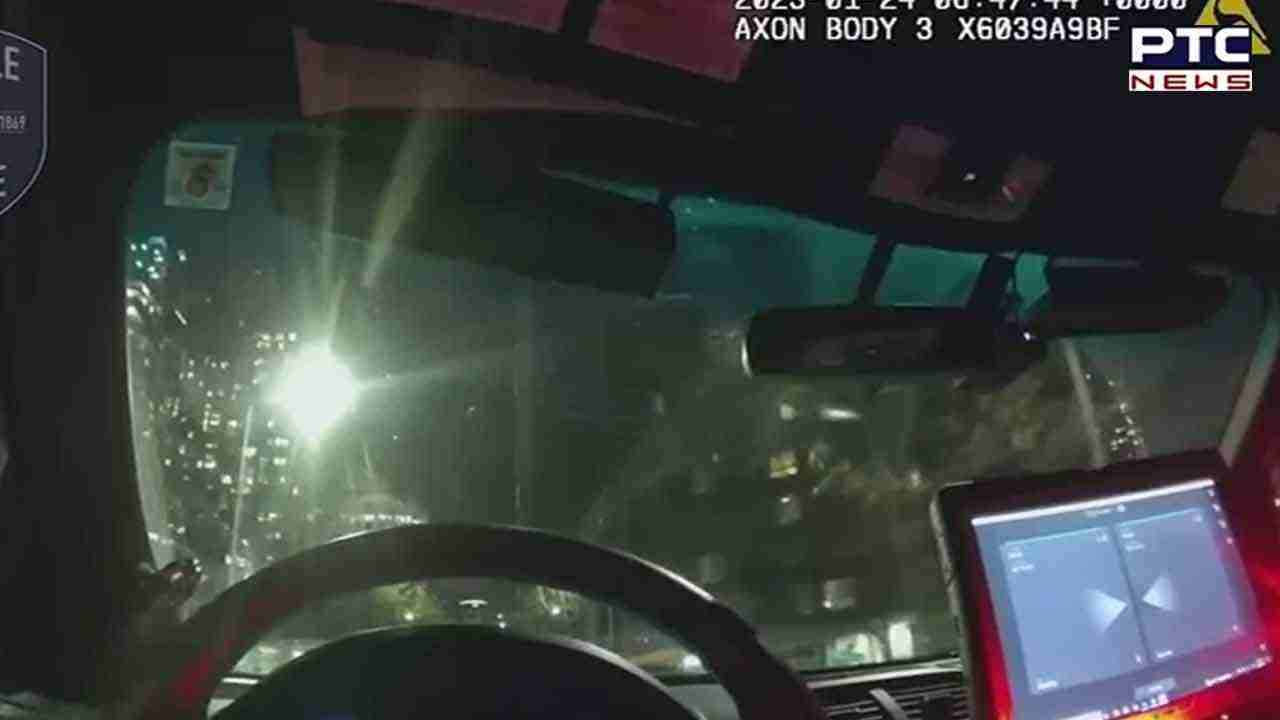 Auderer said that he did not believe a criminal investigation was being carried out. He said, "I mean, he was going 50 mph. That's not out of control. That's not reckless for a trained driver."
However, a report released in June revealed that Dave was driving 74 mph in a 25-mph zone while responding to a different "high-priority", sources reported. 
In a statement on September 11, the Seattle Police Department said, "The following video was identified in the routine course of business by a department employee, who, concerned about the nature of statements heard on that video, appropriately escalated their concerns through their chain of command to the Chief's Office which, following a review of the video, referred the matter to OPA for investigation into the context in which those statements were made and any policy violation that might be implicated. This is what department policy and the City's Accountability Ordinance require."
Also Read: Rajasthan shocker: 16-year-old NEET aspirant takes own life in Kota

According to the incident footage, Dave had chirped his siren but did not have it running continuously when he hit Kandula, media reports reported. 
Jaahnavi Kandula, a native of Andhra Pradesh's Kurnool district, was due to graduate this December.
- ANI