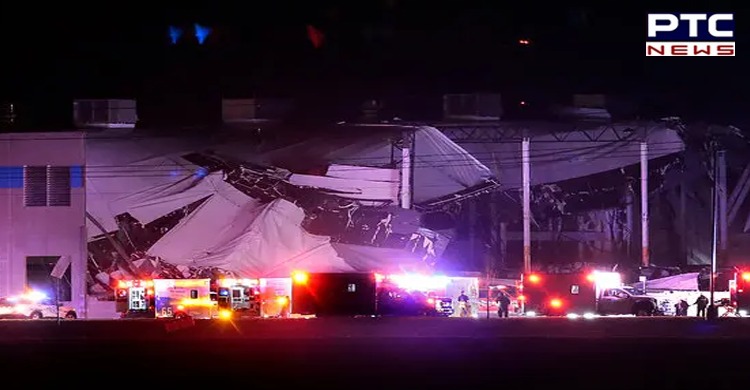 At least 50 persons are feared dead in a devastating outbreak of tornadoes that ripped through Kentucky and other US states late Friday and early Saturday, Kentucky Governor Andy Beshear was reported as saying.

A state of emergency has been declared based on major tornado damage in multiple Western Kentucky counties, said Andy Beshear.
Also read | India sends medical supplies to Afghanistan on special return flight
At least five states were hit by tornadoes on Friday night — Illinois, Kentucky, Tennessee, Missouri and Arkansas, according to Bill Bunting, operations chief at the Storm Prediction Centre, part of the National Weather Service.
At least 24 tornadoes were reported across five states according to the NOAA Storm Prediction Centre, with officials in Arkansas.
What are Tornadoes? 
Tornadoes are relatively small, short-lived weather events. Scientists are not yet able to determine whether there is a link between climate change and the frequency or strength of tornadoes, in part because they have a limited data record.
Also read | Nasal vaccine likely to fight new Covid-19 variants, claims study
Still, researchers say that in recent years, tornadoes seem to be occurring in greater "clusters," and that a so-called tornado alley in the Great Plains — where most tornadoes occur — appears to be shifting eastward.
-PTC News