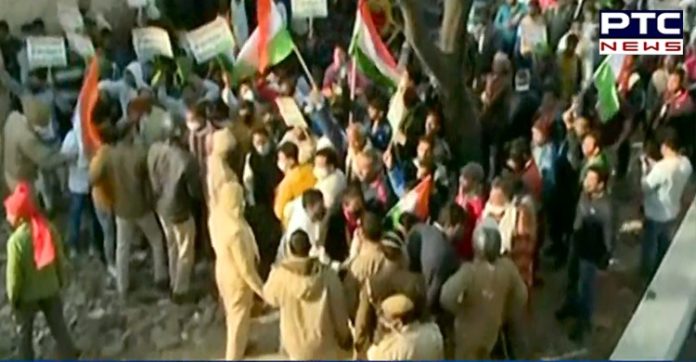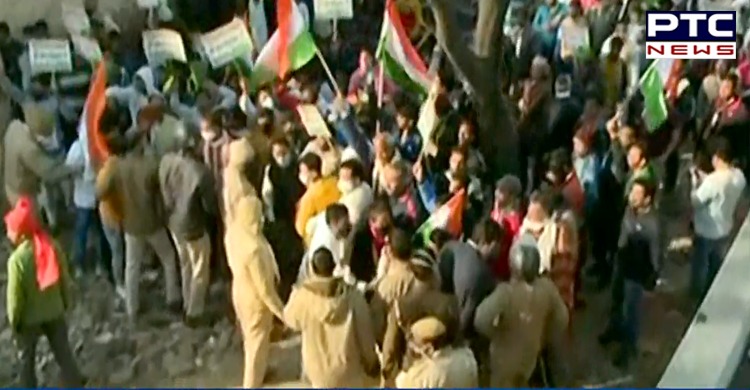 Tikri Border: Farmers continue to struggle in Delhi over agricultural laws. After stone pelting at Delhi's Singhu border, some people have now reached the Tikri border and are chanting slogans. The situation has become extremely tense at the borders.
Also Read | Group of protestors demanding Singhu border to be vacated resort to stone pelting

The situation was quite peaceful for the last two months but the situation is getting tense after violence in Red Fort, Delhi on the occasion of Republic Day. These people have claimed that they are locals and they cannot bear the humiliation of the tricolor and are asking the farmers to stop the protest.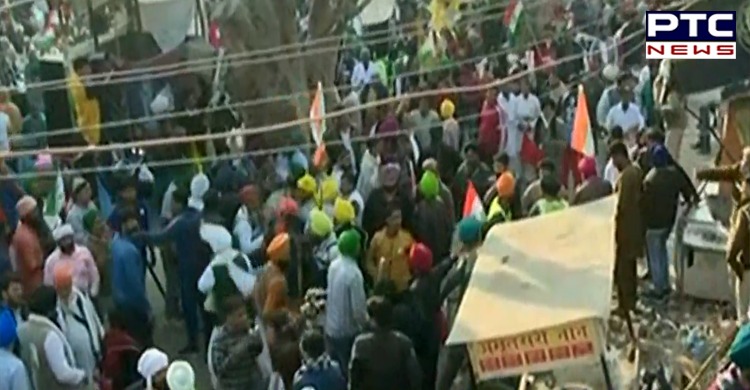 According to the reports, a large crowd reached the protest site in the name of Tricolor Yatra and attacked the farmers with sticks and then started stone pelting.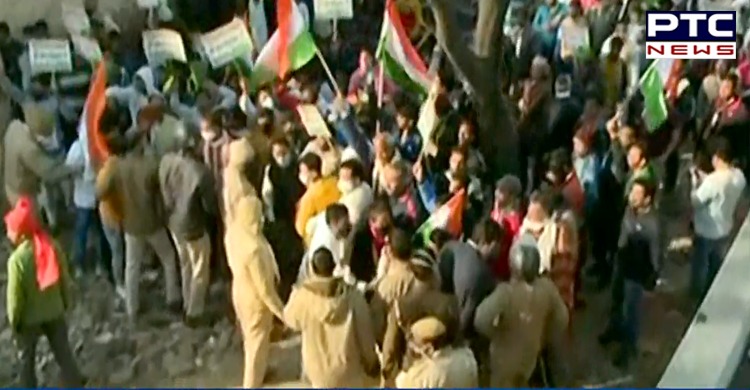 Some mischievous miscreants have also uprooted the tents of the farmers. Some mischievous people and goons have covered their faces and protesting against the farmers movement.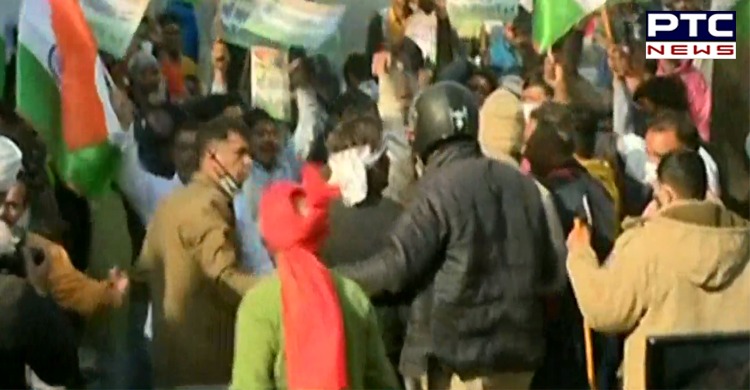 Earlier, farmers were pelted with stones and attacked by some people at Singhu border. These mischievous elements also uprooted the tents and tents of the farmers. Police have fired tear gas shells but the Delhi Police didn't take any action and stood their watching the riot.

Also Read | Did protesters wave Khalistani flag at Red Fort? Here's the truth!
On the other hand, farmers are peacefully protesting at the borders. Farmer leaders are appealing for peace. Farmer leaders have said that the patience of the farmers is being tested. They said that the villagers along the border had never protested against the agitation, but it is a ploy of the government to defame the farmers.
Farmers have been protesting at Delhi borders. Despite 11 rounds of meeting between the protesting farmers and the Centre, no conclusion has come out so far. No date has been fixed for the next meeting.
The farmers have been protesting against the Farmers (Empowerment and Protection) Agreement on Price Assurance and Farm Services Act, 2020, Farmers' Produce Trade and Commerce (Promotion and Facilitation) Act, 2020, and Essential Commodities (Amendment) Act, 2020.
-PTC News