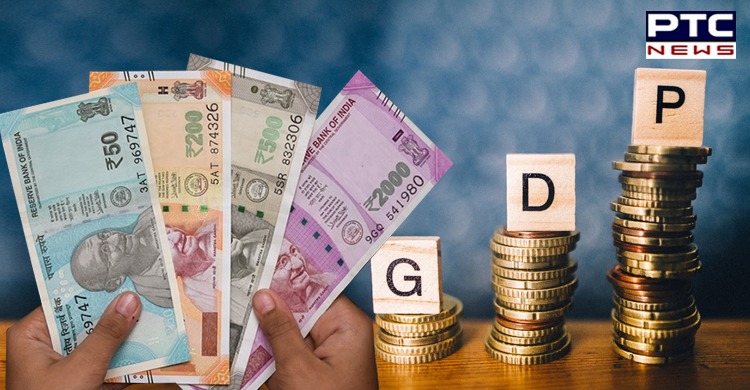 GDP Growth in India: Amid a surge in coronavirus cases in India, the Reserve Bank of India (RBI) Governor Shaktikanta Das Wednesday announced that the RBI has kept the repo rate unchanged at 4 percent, maintaining an accommodative stance while the reverse repo rate stands at 3.35 percent.

Even as Shaktikanta Das informed that the projection of India's real GDP growth for 2021-22 has been retained at 10.5 percent.
Also Read | CBSE Board Exams 2021: Students request govt to cancel exams due to rising COVID-19 cases
Furthermore, he said that the recent surge in coronavirus cases has added uncertainty to the domestic growth outlook amid the tightening of restrictions by some state governments.

"Reserve Bank of India will support the market with adequate liquidity," Das said.
Also Read | Petrol, diesel more expensive as Punjab government imposes another cess
The projection for CPI inflation has been revised to 5 percent in Q4 of 2021, 5.2 percent, in Q1 of 2021-22, 5.2 percent also in Q2 of 2021-22, 4.4 percent in Q3, and 5.1 percent in Q4 with risks broadly balanced, he said.
While addressing the media, he said that the government, on March 31, 2021, retained the inflation target at 4 percent with the lower and upper tolerance levels of 2 percent and 6 percent, respectively, for the next five years that is from April 2021 to March 2026.
Even as the International Monetary Fund (IMF) projected a 12.5 percent growth rate for India in 2021 and 6.9 percent for 2022. IMF stated that it expects the Indian economy to grow by 12 percent in 2021, the only major economy to have a positive growth rate last year during the coronavirus pandemic.
Click here to follow PTC News on Twitter
-PTC News