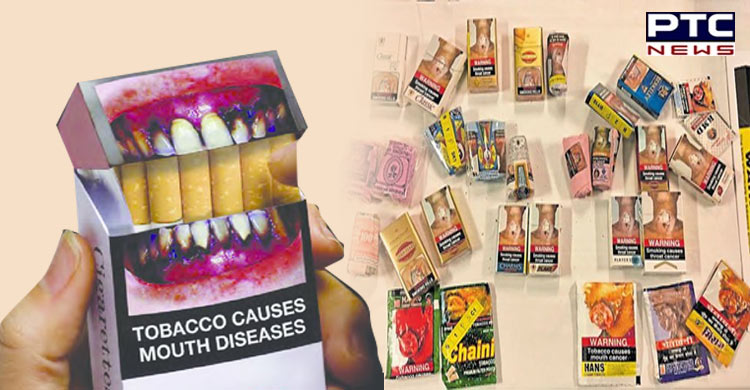 New Delhi, July 29: The Ministry of Health and Family Welfare (MoHFW) on Friday issued a new set of health warnings for all tobacco product packs by amending the Cigarettes and other Tobacco Products (Packaging and Labelling) Rules, 2008.

The revised guidelines will take effect from December 1, 2022, according to a notification from the ministry. The ministry has released a new image to be used on tobacco and cigarette packages.
"All tobacco products manufactured or imported or packaged on or after 1st December, 2022 shall display Image -1 with the textual Health Warning as 'TOBACCO CAUSES PAINFUL DEATH'," the statement read.
Also Read | Chandigarh: Rise in 'HFMD' cases among students, schools switch to online classes
According to the ministry, anybody who is directly or indirectly involved in the manufacture, production, supply, import, or distribution of cigarettes or tobacco products must verify that all tobacco product packages contain the specified health warnings exactly as prescribed.
The government has warned that violating the rule is a criminal offence, punishable by imprisonment or fine.
Also Read | Both pilots killed as IAF Mig-21 crashes near Rajasthan's Barmer

-PTC News