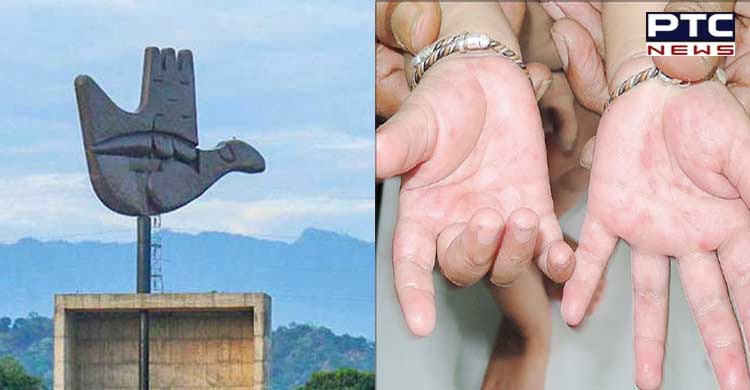 Chandigarh, July 29: Cases of highly contagious hand, foot, and mouth disease (HFMD) are on the rise in schools across Chandigarh Tricity. In the midst of the infection threat, some schools in the city have temporarily switched to online mode.

Notably, the infection has been reported in pre-primary students.
According to recent data, the Chandigarh Tricity has reported as many as 24 confirmed cases of the highly contagious hand, foot and mouth disease (HFMD) in a week.
According to the data released by health departments on Thursday, Panchkula has reported at least 15 confirmed infections of HFMD within a week, followed by Mohali with eight cases and one in Chandigarh.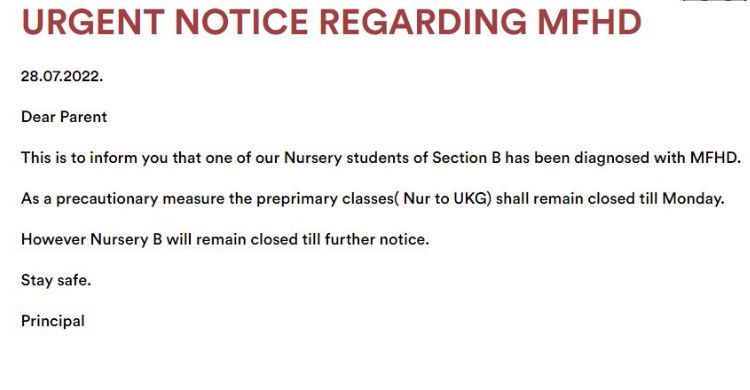 HFMD is a highly contagious infection caused by viruses of the enterovirus genus, most commonly coxsackievirus.
Also Read | Both pilots killed as IAF Mig-21 crashes near Rajasthan's Barmer
It should be mentioned that a couple of HFMD cases are reported every year. However, their number is significantly higher this year, but there is no need to panic.
Testing facility for HFMD is available at the Department of Virology, PGI.
What exactly is hand, foot and mouth disease?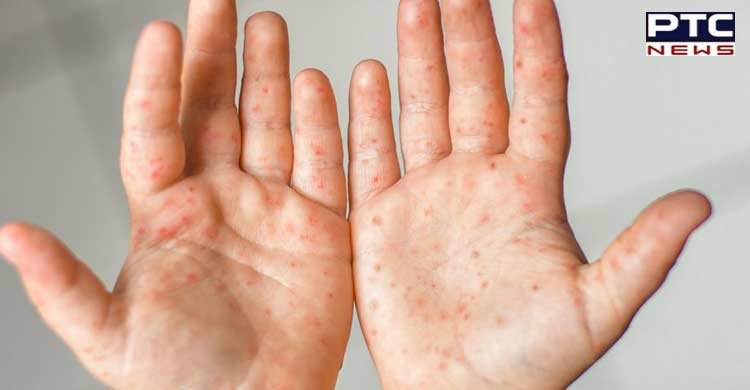 Hand, foot, and mouth disease is a highly contagious infection that primarily affects children under the age of five, but it can also affect older children and adults.
The disease is usually mild and heals in a week. The treatment for the infection mainly focuses on the symptoms.
Fever, poor appetite and sore throat, and in a day or two, painful sores develop on the mouth, hands and soles of the feet are the initial symptoms of the infection.
Rashes on the knees, elbows, buttocks or genital area are also common.
The HFMD is confirmed through testing of samples from the throat or stool and infected patients must be isolated for infection control.
It is advised to avoid close contact with the patient and sharing their belongings.
Also Read | Commonwealth Games 2022 officially declared open
-PTC News