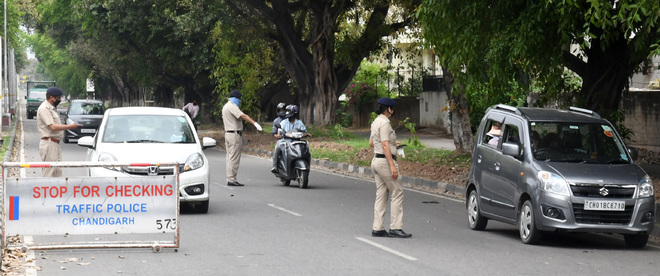 While coronavirus cases have been rising in the Tricity, the Chandigarh Administration is likely to resort to tough measures to contain the spread of contagion disease.

During the War Room Meeting on Monday and discussion with doctors, a view has emerged that since there is a lack of adequate compliance about social distancing and mask-wearing, there is no option but to go for total curfew at the weekends in the entire Tricity.

This has become unavoidable to break the chain and arrest the sudden surge in the cases in Tricity, the Administration said in a release. Meanwhile, the final decision will be taken by the Administrator on Wednesday.
It is pertinent to mention that Manoj Parida, Adviser, has stated that he has written to both the Chief Secretaries of Punjab and Haryana to agree to UT's proposal for curfew in the Tricity during the weekend since weekend curfew only in Chandigarh will not be effective unless it is simultaneously imposed in Mohali and Panchkula.
Also Read | Here's what Punjab and Haryana High Court has to say on school fee case
Also, the Administrator stated that there should be more strictness in checking, mask-wearing, and social distancing among people in public places, such as parks, Sukhna Lake, markets, etc.
-PTC News