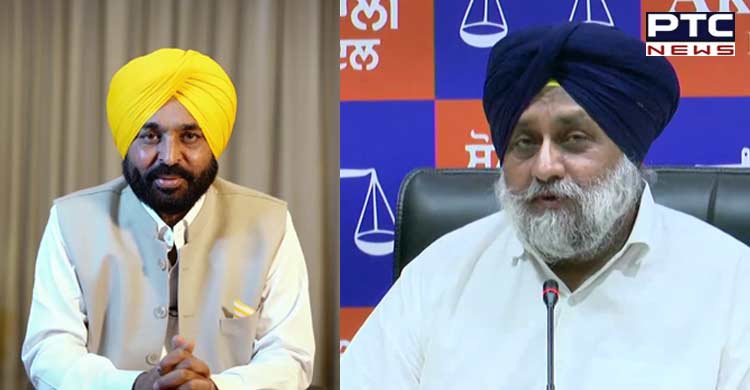 Chandigarh, July 10: A day after Punjab Chief Minister Bhagwant Mann sought land for a separate Vidhan Sabha, Shiromani Akali Dal president Sukhbir Singh Badal on Sunday slammed his statement and said "Chandigarh belongs to Punjab and will always remain so."

Addressing a press conference in Chandigarh on Sunday, the SAD chief stated: "Vidhan Sabha building and High Court belong to Punjab.
He also pointed out that it's the first time Haryana and Punjab CM are speaking the same language. "It is strange that Haryana and Punjab CM's have issued almost identical statements. It's the first time CM's of both states are speaking the same language."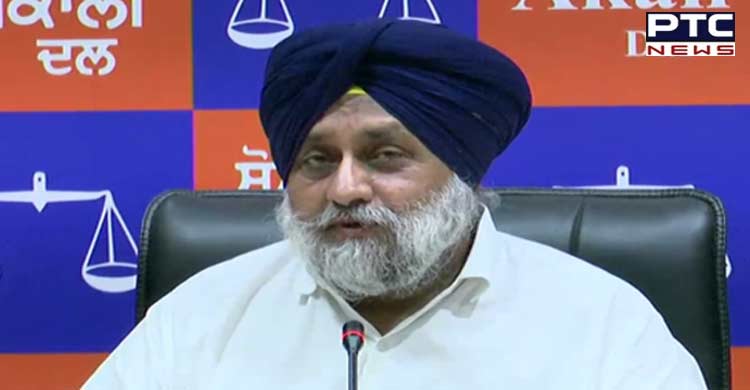 Sukhbir Badal further accused Bhagwant Mann of surrendering the rights of Punjab and said that he (Bhagwant Mann) issued such statements on the orders of AAP chief and Delhi CM Arvind Kejriwal.
Also Read | Heavy rains throw life out of gear in Ambala, Chandigar
The SAD supremo added that Bhagwant is "surrendering the right of Punjab with his absurd statements and he must take it back. He rarely ever speaks about the rights of Punjab and its people."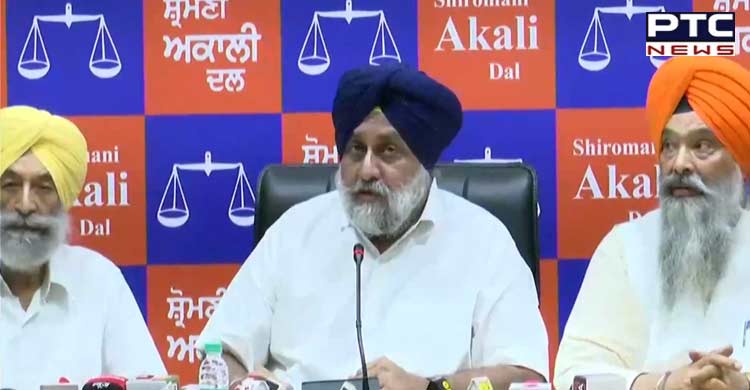 "Why CM is not talking about the water dispute and centralisation of Punjab University," he asked.
Earlier on Saturday, a tweet by Punjab Chief Minister Bhagwant Mann seeking land for a Punjab Assembly sparked a political storm in the state, with the opposition parties warning that any such remark or action would weaken the state's claim on Chandigarh.
Also Read | Dry fruit warehouse gutted in Amritsar fire
-PTC News