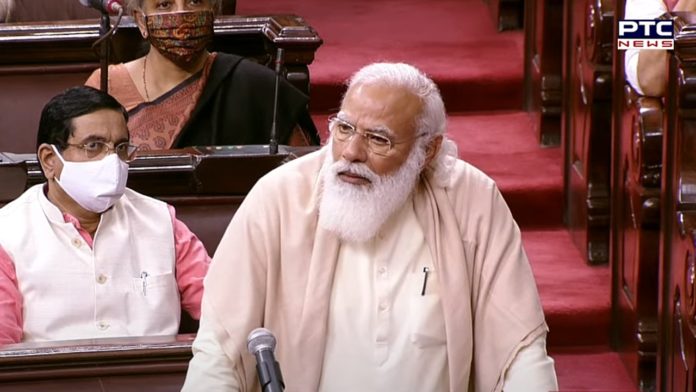 Prime Minister Narendra Modi, during his speech in Rajya Sabha got emotional on Tuesday as he bid farewell to Congress veteran leader Ghulam Nabi Azad.
Also Read | PM Modi chairs key meeting with Amit Shah, Uttarakhand MPs

Prime Minister Narendra Modi said that his legacy in national politics will be hard to replace. "As a leader of opposition, it's easy to engage in party politics, but Ghulam Nabi Azad ji rose above this and always prioritized the prosperity of the country first." he said.
Modi stated that during the pandemic, it was Azad's proposal to call an all-party meet to fight the crisis as one nation.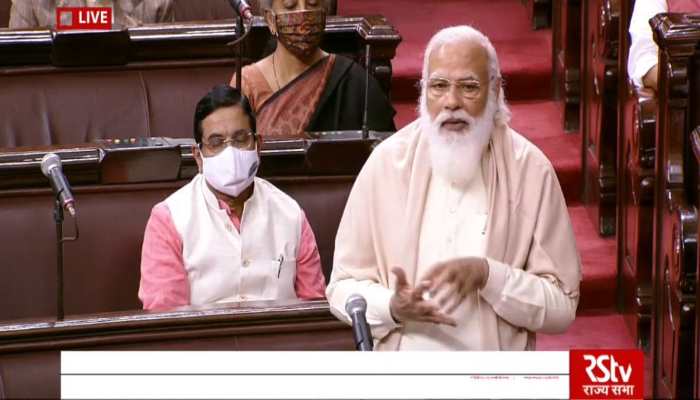 During the farewell, PM Modi said, "The person who will replace Ghulam Nabi ji (as Leader of Opposition) will have difficulty matching his work because he was not only concerned about his party but also about the country and the House."
The opposition party leaders and farm unions condemned PM Modi for his andolan-jivi (survivors on protests) remarks, calling it an insult to the farmers. The opposition also questioned Modi's comments on "damaging" international interference. BJP members on the contrary said that Modi's remarks resolved the confusion regarding the issue and laid out a clear direction for future.
Also Read | PM Modi quotes Dr. Manmohan Singh to slam opposition for taking U-turn over farm laws
Yesterday, replying to the motion of Thanks on President Kovind's address, Prime Minister Narendra Modi had said that the newly-passed farm laws should be given a chance and that the MSP system is here to stay.
He requested the farmers to go back, he also reiterated that the government is open to talks. The Prime Minister also said that there is a need to protect the nation from a new FDI which he referred to as 'Foreign Destructive Ideology'.

Congress leader Ghulam Nabi Azad in his retirement speech stated that he is grateful for what the Prime Minister and other members said and that the member's emotions have overwhelmed him.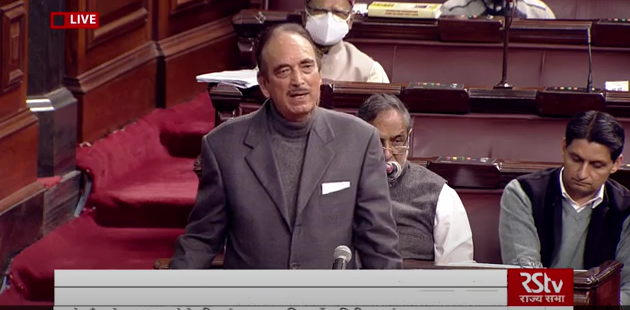 Other Members of parliament also bid him farewell and recalled anecdotes and hailed Ghulam Nabi Azad for his work in politics as they bid him farewell. Azad's contributions were recalled and members from BSP, SP, Shiv Sena among others shared personal experiences with Azad.
-PTC News