Haryana: The Bharatiya Kisan Union (BKU) held a rally at Pipli near Kurukshetra on Thursday to oppose the ordinances of the Centre government allowing the private purchase of produce.

Several farmers and Arhtiyas (middlemen) associations joined the rally to protest ordinances which allow the private players to purchase agriculture produce.
The farmers and arhtiyas were being stopped by the police at respective districts due to the coronavirus pandemic. A farmers' leader in Hisar, Krishan Kirmara, said that they were stopped near the toll plaza at Barwala town of Hisar district.
https://www.facebook.com/PTCHaryana/videos/319272532728268/
Farmers from Hisar, Sirsa, Fatehabad, Rohtak, Bhiwani and Jind districts were stopped at different places following the deployment of the police force at the nakas.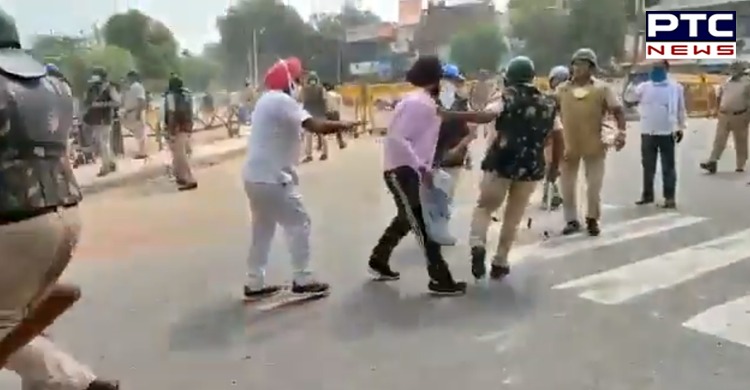 Also Read | Amid spike in COVID-19 cases, PM Modi urges people to wear face mask, maintain social distance
The farmers' leader Kirmara also said that they started a protest at the toll plaza but the police stopped them from proceeding to attend the rally. Also, the police used mild force to disperse farmers as they broke a Naka in an attempt to reach the Pipli grain market.
-PTC News