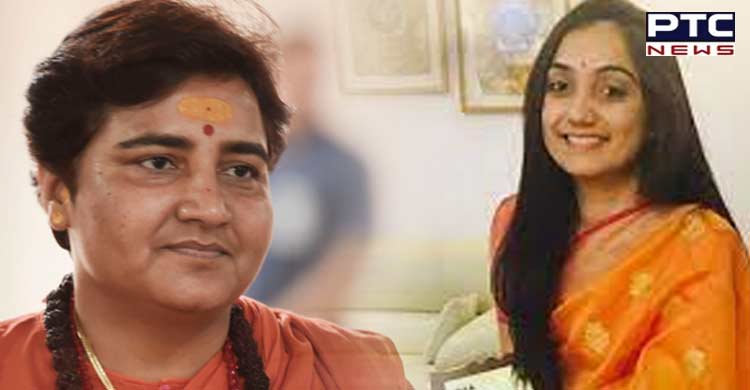 Bhopal (Madhya Pradesh), June 10: Bhartiya Janata Party MP Sadhvi Pragya Thakur came out in support of suspended BJP spokesperson Nupur Sharma on Friday and said, "if telling the truth is rebellion, then I am also a rebel".

Taking to Twitter, Thakur extended her support to Sharma and later while speaking to the media, said that India belongs to the Hindus and Sanatana Dharma will stay here.
Talking about Nupur Sharma's death threats, she said, "These non-believers have always done so. Like Kamlesh Tiwari said something he was killed. Someone else (Nupur Sharma) said something and they also received a death threat. They distort our gods and goddess and make films about them. They have been doing this for years... That shows their mentality."
Also Read | Sidhu Moosewala murder: Punjab Police arrest sharpshooter Harkamal Ranu
"This is Bharat (India). India belongs to Hindus and Sanatana Dharma will stay here. It is our responsibility and we shall do so," the BJP MP further added.
On October 18, 2019, Kamlesh Tiwari was stabbed and shot at his home in Lucknow's Khursheed Bagh neighbourhood. Tiwari's Hindu Samaj Party was a little-known organisation, but he had previously been an active member of the Hindu Mahasabha.
Former BJP spokesperson Nupur Sharma has claimed that she is receiving death threats following her controversial religious remarks against Prophet.
Also Read | US: 3 killed, 1 injured in mass shooting at Maryland
-PTC News