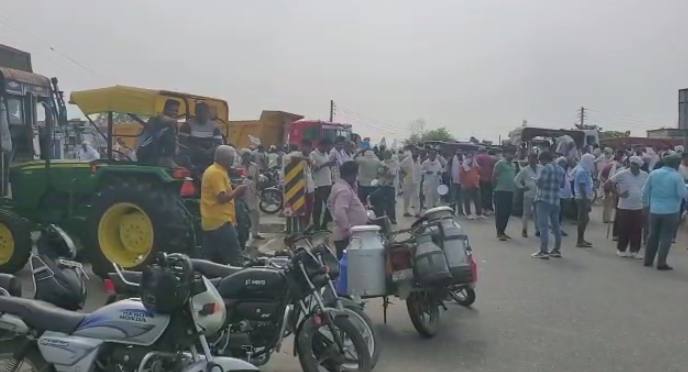 Several farmers were injured after the police resorted to lathicharge to disperse a group of farmers, who were heading towards Karnal in Haryana to oppose a BJP meeting.

The state-level meeting was to be attended by Haryana Chief Minister Manohar Lal Khattar and BJP state president OP Dhankhar. The Bharatiya Kisan Union (BKU) had given a call to farmers to reach the Bastara toll plaza, where they assembled in large numbers.
Also read | Tokyo Paralympics: Bhavina Patel scripts history, reaches final of table tennis event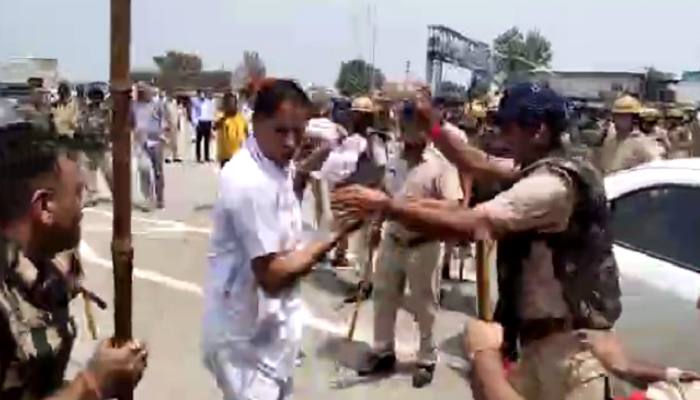 The protesting farmers later blocked roads at Jalmana, Assandh and Nissing to protest against the police lathicharge at the Bastara toll plaza. The situation turned tensed as the protesting farmers were adamant to move towards Karnal to protest against Chief Minister Manohar Lal Khattar's programme. IG Mamta Singh was present at the toll plaza. However, the police did not allow farmers to assemble on National Highway-44.
Also read | Amid Punjab Congress mess, Harish Rawat seeks to be relieved of state party duties

Notably, on Friday evening, farmer leaders had announced to oppose the BJP leaders and their meeting. After this, security was tightened in Karnal. All rural routes were sealed. The farmers could not reach the railway road, following which they blocked the Bastara toll plaza on NH-44. After this, around 12.15 pm, the police started lathicharge in which some farmers were injured. Some protesting farmers were also detained by the police.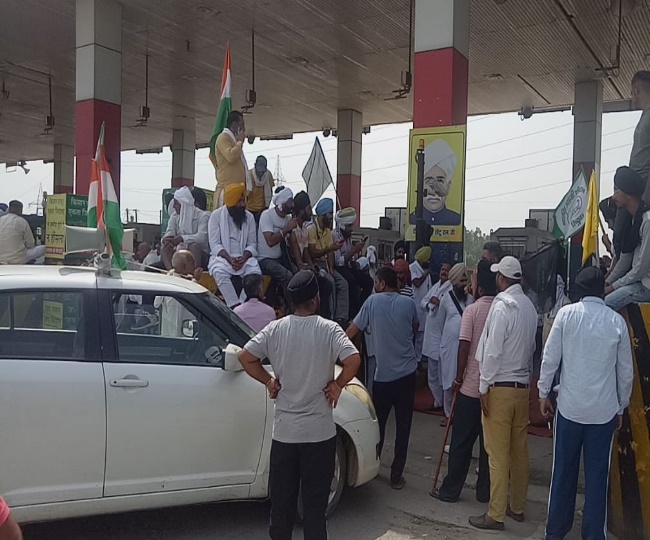 BKU leader Gurnam Singh Charuni appealed to farmers, "Continue blocking roads till all those who were detained are released by the Haryana Police."
Earlier in the day, the SKM had instructed the protesters to block highways in Haryana till 5 pm on Saturday.
Why were the farmers protesting?
Haryana Chief Minister Manohar Lal Khattar was scheduled to attend an event in Karnal on Saturday. The farmers had gathered in the area to protest against his visit when they were lathicharged. Several farmers suffered injuries.
Surajpur toll plaza blocked
According to the Commissionerate of Panchkula, the Surajpur toll plaza has been blocked by protesters and traffic is being diverted to other routes.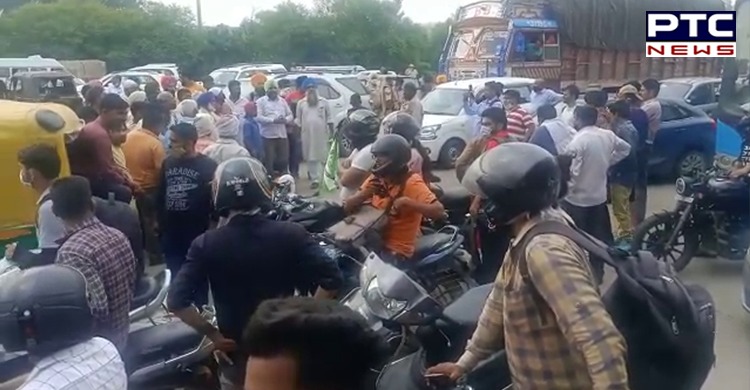 Avoid following routes in Haryana
Shambu barrier; Delhi-Chandigarh highway; Delhi-Patiala highway; Hisar highway; Rohtak-Panipat road; Jind-Rohtak Highway; Jind-Patiala highway; Kalka-Shimla highway.
- PTC News