Kerala, March 15: Swapna Suresh, the prime accused in Kerala gold smuggling case, on Tuesday came down heavily on Chief Minister Pinarayi Vijayan, alleging that his former principal secretary was involved in the Brahmapuram plant's deal.
Her remarks have come in connection to the massive fire that broke out at the waste management facility in Brahmapuram on March 2.
Also Read: Phool Dei festival: Uttarakhand CM Dhami extends greetings on occasion
Taking to Facebook, Swapna Suresh said, "12 days of silence by the Hon'ble CM, thanks to the power above that He finally decided to utter......"
"Mobilization advance given to the contract company request the Hon'ble CM to get it back and distribute it among the ladies and gentlemen, the common public who are coming forward to extinguish the fire at BRAMHAPURAM," she said.
Swapna Suresh alleged that Kerala CM has not reacted to the massive fire incident because of the "involvement" of former secretary to the Kerala CMO, M Sivasankar in the "deal" to set up the waste management plant at Brahmapuram.
"Hon'ble CM I know very personally why u didn't react as always at the Kerala Legislative Assembly because you did not get the note to read on time yeaaah maybe because the right hand is at the hospital "Sivasankar Sir" you should have managed otherwise. Just because he was also involved in this deal you should not wait like this......" she said.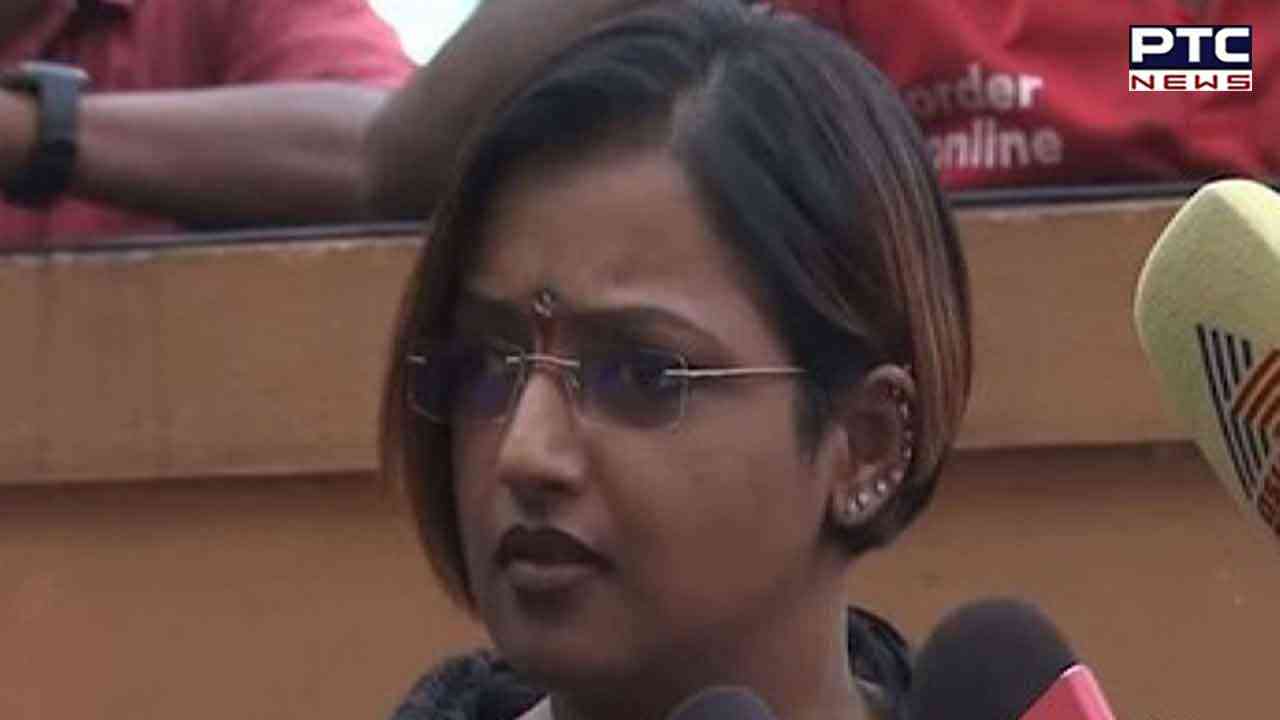 Swapna Suresh further said, "As a citizen of India please take my suggestion, We the individuals irrespective of age and gender will manage the fire at brahmapuram risking our lives to save the rest but, provided you take the advance c........n back and distribute it to the people saving Brahmapuram and the people of Kochi."
Attacking the Kerala CM, she further said, "You must be wondering why am I talking on this matter because I too lived in Kochi and had to escape to Bengaluru because of you but not dead yet."
"Ladies & Gentlemen I will join all of you to help the people of Kochi in spite of all the threats and danger to my life," she added.
Swapna Suresh further said in her post, "WHAT IS MOBILIZATION ADVANCE, DEAR BROTHERS AND SISTERS LET US JOIN HANDS AND THINK ......!"
The matter pertains to the massive fire at the Brahmapuram waste management plant in Kochi, which broke out on March 2, and resulted in deteriorating the air quality in the region.
The HC also observed that all the rules of solid waste management were violated at the Brahmapuram waste treatment plant in Kochi.
Also Read | PM Modi security lapse: Punjab Govt to file chargesheet against 9 officials
Meanwhile, M Sivasankar, the former principal secretary to the Kerala Chief Minister's Office (CMO) has been under ED custody in connection with the LIFE Mission case, which intended to provide homes to the poor who lost their houses in the floods of 2018.
- ANI